Kitchen And Bathroom Remodeling FAQs In San Diego
Do you have any queries about a pending remodeling project or basic kitchen and bathroom remodeling? We address several frequently asked concerns about kitchen and bathroom remodeling and hiring and working with a contractor in the sections below.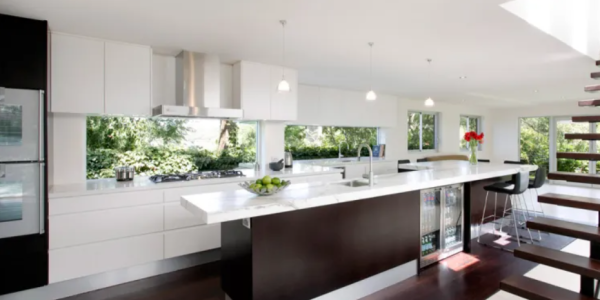 Frequently Asked Questions About Remodeling And Renovation
Remodeling your home in any way is a huge undertaking. Make sure you have the appropriate strategies and skills before you begin. As a result, one of your first steps should be to choose a competent and trustworthy general contractor in San Diego with whom you feel at ease. Learn the vocabulary of home remodeling before beginning your next job, and don't forget to ask your general contractor a few key questions.
After the thrill of planning your remodeling project has worn off, you'll probably start asking yourself worrying questions like, "How do I choose which contractor to hire?" What happens if my general contractor tries to defraud me? How do I protect my house from becoming one of the many home horror stories I read about regularly?
The answer to easing these fears is to work with the right general contractor and team, but how do I know I've found them?
You'll have to do some legwork yourself, apart from the obvious things like making sure your contractor is licensed, insured, has online ratings, and has references you can call. These bare-bones requirements will not give you all of the data you want. It's just as important to ask questions and get a good feel for your contractor.
My Kitchen & Bath Is Here To Help!
If you're thinking about remodeling your kitchen, think about the design style, materials, and storage space you'll need when picturing your dream kitchen. Home Kitchen and Bath Remodeling of San Diego design pros are available to assist you with all aspects of your project, from planning to sweeping away the final pile of dust and preparing wonderful meals on your new kitchen counters. We've been renovating and creating modern kitchens in San Diego for the past two decades. When it comes to completing kitchen remodels, we've seen it all and have the experience to assist you with any spacing or design questions you may have before, during, and after the project. 
We will address many of the common questions and concerns that people have when starting a new project. We've organized this section into several sections (kitchens, bathrooms, renovations, and so on) to make it simpler for you to locate FAQs that are relevant to you. If you have a specific question that you'd want to be answered in this section, please email us as soon as possible, and we'll do our best to respond as quickly as possible. 
When it comes to redesigning your bathroom, there are no awkward questions. There's nothing wrong with wanting to know more about the renovation process, such as how long it will take. If you have questions concerning bathroom renovation, the greatest thing you can do is seek answers.
We've produced a collection of bathroom renovation FAQs to help you understand your next home improvement job.
Call us now to schedule a free consultation if you'd like to talk about these issues in person. Our Personalized Design expertise will help you plan your renovation project. One of our skilled designers will pay you a house visit throughout this phase to discuss your renovation objectives and vision for your space. More than that, you'll be able to show the designer exactly what you want in the space you're remodeling.
10 Critical Questions to Ask Before You Hire a Contractor
Congratulations! You've made the decision to embark on the home improvement project of your dreams. Perhaps you're just trying to increase the value of your house. Whether you're working on a large or little project, it's vital that you choose the correct contractor for the task. We want to assist you in making the best decision possible, so we've compiled a list of ten critical questions to ask your contractor. You should not give them your business if they cannot correctly answer these questions.
Frequently Asked Questions About Bathroom Renovation
Frequently Asked Questions About Flooring
Renovation Basics Frequently Asked Questions
Questions and Answers about Contractors
To prevent bad workmanship, hidden costs, and fly-by-night organizations who grab your money and disappear before you know what has happened to you, follow expert tips on how to tell the difference between a competent contractor and a scam contractor. When it comes to remodeling your kitchen or bathroom, never go with the first contractor you discover on the internet or in the phone book who claims to be "licensed," "bonded," and "experienced." It's one thing to claim to be something, but it's quite another to demonstrate that you are who you claim to be.
What to Look for in a Professional Remodeling Contractor
You should avoid hiring a San Diego remodeling company with fewer than five years of expertise unless you have gotten references from family members or friends who have employed the company to undertake remodeling work for them.
To see if the company is listed with the BBB, you can contact or look it up online. In addition, the BBB's website lists any unresolved complaints filed against the company. 
If you've recently relocated to San Diego and don't know anyone, ask your local building inspector for advice on a reliable home remodeler. Building inspectors will know which contractors represent the best in the city because they issue permits and evaluate improvements to homes, businesses, and apartment buildings.
If You Have Just Moved To The San Diego City Area And Are Not Familiar With Anyone, Contact Your Local Building Inspector For Recommendations Regarding A Reputable Home Remodeler
Building inspectors will know which contractors represent the best in the city since they issue permits and evaluate improvements to houses, businesses, and apartment complexes.
References Given To You By The Contractor Are Essentially Useless
These could be the few people who were happy with the work or appreciative because they work for the company or have a connection to the contractor. If a contractor is very eager to provide personal references, this is a red flag that the company isn't authentic. 
Read The Contract Carefully Before Signing
Check the contract for all facts about the remodeling project, and ask questions about anything you don't understand or think is vague. Scammers are masters at making themselves appear to be nice, honest, and trustworthy. They're also masters of "double-talk," which means they'll try to explain procedures and expenses in terms you don't comprehend. If something in the contract makes you uncomfortable, don't sign it until you've had it reviewed by someone else, ideally an attorney.
Ask The Contractor To Estimate A Completion Date And Have Him Write That Date On The Contract
This should not be an issue with the contractor if you have the interior remodeling done in your home. Also, inform the contractor that you want a clause in the contract that specifies a refund amount if the task is not done within an acceptable time frame. 
Consider It A Red Flag Warning When Contractors Ask For An Upfront Payment Of More Than Half Of What The Job Will Cost Before Even Starting The Remodeling
 Many people have lost a lot of money by handing over thousands of dollars to a scam contractor, only to discover that the contractor has vanished with their money. Unfortunately, 98% of those people will never see a penny of that money again. 
Remodeling Projects Can Be Professionally Completed By Established Companies Like Home Kitchen And Bath Remodeling Of San Diego, A Leading Remodeler Of Bathrooms, Kitchens And Other Renovation Projects
Licensed contractors and skilled designers will assist and guide you through every step of the remodeling process, from selecting the right materials to obtaining the essential legal permits. You may live in a beautifully restored apartment or home without the stress of dealing with shady contractors or worrying about meeting a deadline because everything is ready and available at home. 
THE TYPICAL TIMELINE FOR A KITCHEN RENOVATION IN SAN DIEGO
A gut makeover, also known as a complete kitchen overhaul, entails tearing down the current kitchen to the studs, plumbing, and wiring. The room is rebuilt with new plumbing and wiring, walls, flooring, cupboards, countertops, and fixtures. 
What Is The Average Time It Takes To Redesign A Kitchen? 
The answer is contingent on the size and scope of your project. It may only take a few days to upgrade the cabinets, countertops, or fixtures. However, if you're renovating your kitchen, you can expect a significantly longer procedure. 
A gut makeover, also known as a complete kitchen overhaul, entails tearing down the current kitchen to the studs, plumbing, and wiring. The room is rebuilt with new plumbing and wiring, walls, flooring, cupboards, countertops, and fixtures. 
Small and big kitchen renovations typically entail at least 12 stages, each with its own set of elements affecting the project's duration. The majority of custom kitchen renovations in San Diego can be divided into three stages: 
Procurement, Selection, And Design
The kitchen remodels design, selection, and procurement stages are the first few steps. During this phase, the designer prepares a 3D rendering of your kitchen, containing every element such as the layout, cabinetry, fixtures, appliances, lighting, and more. The selection process includes determining the space's design aesthetics and providing you with various finishes, fixtures, cabinetry, and accessories to choose from. 
After choosing your new custom kitchen components, the designer will order all finishes before beginning the demolition and construction phases. Design, selection, and procurement can take up to 30 days in most cases, though this is primarily dependent on how quickly you settle on your new fixtures and finishes. Board permission and permitting will also affect the timeline for this phase if you live in a co-op or condo. 
Demolition And Protection
Protection and demolition are included in the following pre-build phase. This includes erecting barriers surrounding the site to contain dust, debris, and other materials for maximum safety. Zip barriers will seal the demolition area. Sticky pads on the floors around the facility will ensure that workers don't walk out with dust or debris on their shoes. Hallways, elevators, staircases, and other common spaces in condos and co-ops must be secured. 
Once the protections are in place, the builders will begin destroying your old kitchen to make way for your new bespoke one. They'll take out the cabinets, countertops, flooring, walls, and pipes, sweeping off the dust and debris each day. Depending on the size and arrangement of the area and whether your kitchen is in a private home or a multi-unit structure, this process can take two to four days. 
Construction And Finishing
The building is the final phase of a kitchen makeover, and it covers most of the action steps. Builders will begin by framing and finish by testing and cleaning up. Between those times, they'll install new electrical and plumbing work, as well as all of the new walls, flooring, cabinets, countertops, accessories, and fixtures you've chosen. 
During the construction phase of your makeover, the location of your kitchen — whether it's in a private home or an apartment building — is most important. Due to the factors described above, limited work hours, freight elevator limits, and any additional work imposed by the board, renovations inside a building take longer. However, it usually takes three to six weeks to complete once the procedure is started. 
When you deal with a complete design, selection, and construction company like Home Kitchen and Bath Remodeling of San Diego, you can expect something like this. Engaging a contractor just for labor can dramatically lengthen the project duration, even for simple kitchen improvements. Because labor contractors aren't accountable for finishing, they're more likely to encounter inaccurate measurements from outside vendors, lengthier lead times, misunderstandings, and poor logistical coordination. 
If you've ever worked on a renovation with a labor-only contractor, the above schedule may seem overly optimistic. Working with a company that handles all of the details for you, on the other hand, ensures that any delays will not affect the timing or success of your new remodel. Contact Home Kitchen Bath Remodeling of San Diego today to learn more about how we can assist you in creating the kitchen of your dreams.
WHAT IS THE LENGTH OF A NYC BATHROOM REMODEL?
The length of your San Diego bathroom remodeling project will be determined by a number of things, particularly if it is a total gut restoration. It's no small task to demolish and rebuild your bathroom from the ground up, and each step has its own time frame.
Fortunately, you may cut down on the time it takes to redesign your bathroom by hiring an all-in-one design, procurement, and construction company. Working with design and build specialists who have access to multiple suppliers' procurement advantages may make obtaining permits, complying to board requirements, choosing the proper finishes, and other tasks much easier. Working with an all-inclusive firm is even more advantageous in San Diego, where gut renovations are common in co-op and condo buildings.
To demonstrate this benefit, consider the major steps needed in totally rebuilding your bathroom and why it's preferable to entrust your job to an all-encompassing organization.
What is the length of a NYC bathroom remodel? Many factors will contribute to the length of your NYC bathroom remodeling project, especially if the project is a complete gut renovation. Demolishing and rebuilding your bathroom from scratch is no small endeavor, and each phase has its own distinct timeline.
Fortunately, you can minimize the time your bathroom remodel takes by trusting the entire process to an all-inclusive design, procurement, and build firm. Working with design and build experts with procurement advantages through various vendors can make securing permits, adhering to board regulations, selecting the right finishes, and more much simpler. In New York City, where gut renovations often take place in co-op and condo buildings, working with an all-inclusive company is even more advantageous.
To highlight that advantage, let's examine the main stages involved in completely remodeling your bathroom and why it's best to place your project in the hands of an all-inclusive firm.
1. PREPARATION: CUSTOM-DESIGNING YOUR BATHROOM
Typically Takes About 30 Days
The first step in any bathroom renovation is to plan, which a designer may assist you by generating a 3D rendering of the entire space. The digital model will include cabinets, toilets, bathrooms, faucets, and fixtures and properly set out. Your designer can play around with the visualization to show how fresh layouts with various finishes would appear. 
Depending on how much time you spend choosing your fixtures and finishes, the procedure usually takes 30 days. This approach will take much longer if your designer is self-employed or if you undertake the preparatory step yourself. 
2. DEMOLITION: GETTING RID OF THE OLD
Should Only Take Two To Four Days

After that, you'll need to dismantle your existing bathroom and construct a new one. Demolition will safely and methodically remove everything in the room, including walls, flooring, old fixtures, and anything that isn't a plumbing or electrical structure. To keep dust and debris from spreading throughout the house, zip walls and sticky pads will be installed around the area first. 
Depending on the size and whether you reside in an apartment complex, getting rid of your old bathroom should only take two to four days. It may also take longer if the contractor you employ does not consult with the building's board ahead of time to confirm the regulations they must adhere to. Most labor-only contractors aren't familiar with this, and as a result, they frequently run into time-consuming issues.
3. BUILD: CREATING YOUR NEW BATHROOM OASIS
Build Phase Should Only Take Between Three And Six Weeks
Building the bathroom that your designer showed you during the preparatory process is the final element of your bathroom renovation. The majority of the work, including building the room, upgrading the plumbing and electrical infrastructure, painting, fixtures, appliances, trim, and finishes you've chosen, occurs here. The success of the first two stages will significantly impact this one's schedule. 
If permissions and regulations haven't been cleared, for example, you may have to start over after being reprimanded for infractions. You might not receive your fixtures and finishes on time if you didn't work with a designer who has connections with many vendors. If you worked with an all-inclusive firm and avoided these traps, the build process should only take three to six weeks. 
5 QUESTIONS TO ASK A NYC GENERAL CONTRACTOR BEFORE HIRING ONE
Remodeling any aspect of your house is a massive effort. Before you begin, make sure you have the necessary plans and skills. Thus one of your first actions should be to identify a dependable and trustworthy general contractor in San Diego with whom you feel comfortable working. Before starting your next project, learn the language of home remodeling and remember to ask your San Diego general contractor a few key questions from our handy list below.
After the joy and excitement of planning your remodeling project has worn off, you'll likely start asking yourself worrying questions like, "How do I know which contractor I should deal with?" What if my general contractor is attempting to defraud me? How can I keep my house from becoming one of the innumerable San Diego home horror stories I read about all the time?
Working with the appropriate San Diego general contractor and the team is the key to alleviating these anxieties, but how do I know I've found them?
Apart from the obvious things like ensuring your contractor is licensed, insured, has internet ratings, and has references you can call, you'll have to do some legwork yourself. These are minimum criteria that will not provide you with all of the information you seek. Spending time asking questions and getting a solid feel for your contractor is just as vital.
After all, it's preferable to adore your contractor than to be one of the many homeowners who grow upset when theirs is mentioned.
CHECKING OFF THE BASICS
Before hiring a general contractor, you should do your homework and make a list of questions to ask them. To guarantee that each possible contractor's license is valid, you should double-check it on your state's or city's website. The Department of Consumer Affairs in San Diego requires general contractors to be licensed, and it has an online system for checking licenses.
Then, go online and check up each contractor's name to see what others are saying about them, as well as any Google or Houzz.com evaluations. Online reviews can be taken with a grain of salt, but a deluge of negative comments may raise red flags.
If the contractor's credentials are authentic, the next step is to assess if you and your home renovation project are a suitable match. To do so, you'll need to devote more time during your initial appointment to getting to know your contractors rather than taking a quick walk around your home, discussing remodeling alternatives briefly, and then calling it a day.
You'll need to know what questions to ask a contractor while upgrading your house now that you've established the essentials. These five questions are a great place to start: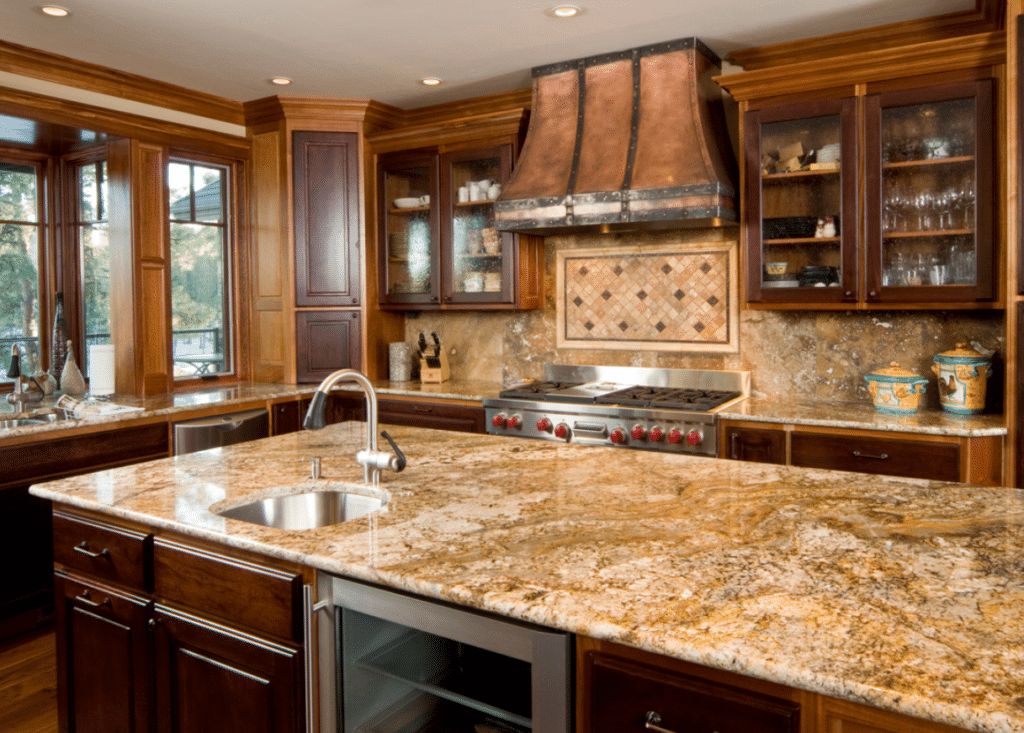 If you are ready to get your project handled by a professional company give us a call or leave us a message on the form below and we'll get back to you within 24 hours.
BELOW ARE SOME OF THE MANY HOME INTERIOR SERVICES THAT WE OFFER