▷Just Say No: Kitchen Trends On The Way Out San Diego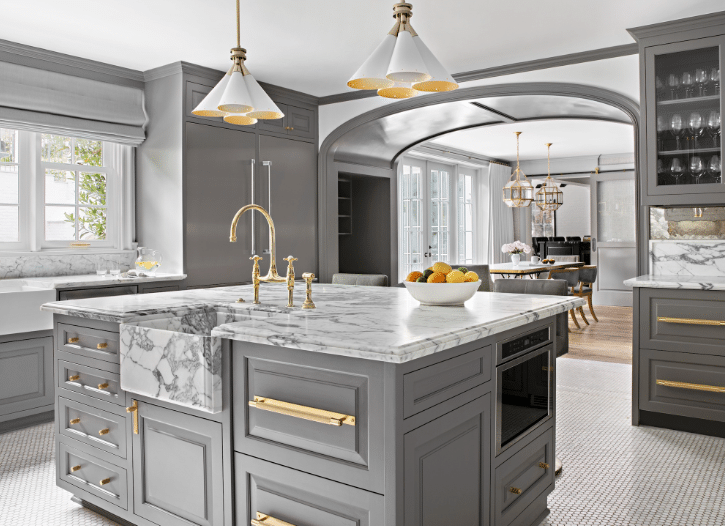 We've all had the experience of seeing a fresh and trendy home design idea on Pinterest, Instagram, or in a magazine and immediately wanted to try it out. Unfortunately, the novelty wears off after a while. Esther Trattner, a Home Kitchen and Bath Remodeling of San Diego interior designer, compiled a list of kitchen components to get rid of so you may enjoy your kitchen long after trends shift. 
No Knobs, No More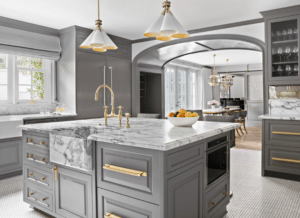 Cabinet In ultra-modern kitchens with flat, generally glossy slab doors, doors without handles have become trendy. The issue is that fingerprints, food residue, and cleaning products accumulate on push-latch doors. Dirt sticks out like a sore thumb, especially on polished cabinets. The extra cleaning required to keep the doors in pristine condition can harm the finish. Low-profile edge pulls, or chamfered door edges are more practical solutions. 
If you still want a seamless look, choose little knobs that are the same color as your cabinet. 
Get Rid Of Blue Cabinetry
Unless you've always wanted blue cabinetry, you should generally skip this popular option. Since 2020, blue cabinetry has been popular, but designers are now gravitating toward green, off-white, matte white, black, and wood treatments. Because cabinets are the most expensive component of your kitchen, timeless finishes are a superior long-term investment. 
Say Good-Bye to Sink Skirts
Sink skirts are one "cottage-core" kitchen design that is rapidly fading in popularity. These little curtains are easily crumpled and need to be washed, bleached, and ironed on a regular basis to maintain their appearance. In addition, curious pets and youngsters can quickly destroy the curtains or obtain access to whatever is kept under the sink. Simply said, cabinet doors are a superior -and safer- solution. 
Forego Flip-up Doors
Traditional side-hinged doors or open shelving look to be replaced by flip-up doors. However, the large flip-up mechanism required for these doors might take up valuable cabinet space. They can also break down and be costly to replace. Finally, while flip-up doors over microwaves and pantries are simple to open with a tap, they're much more difficult to close when the open door is practically touching the ceiling!
Speak with A San Diego Kitchen Design Specialists
Your dream kitchen is only a few steps away. Our team is ready to talk about all of your design options and help you achieve the look you've been dreaming about for years! Let's work together to create a beautiful environment in your home. The first step is to schedule a complimentary design consultation with one of our Home Kitchen Bath Remodeling of San Diego remodeling specialists through Zoom.
BELOW ARE SOME OF THE MANY HOME INTERIOR SERVICES THAT WE OFFER
---
---
---