About Home Kitchen Bath Remodeling In San Diego
Home Kitchen Bath Remodeling of San Diego is a renowned general contractor in California. We are a family-owned company that takes pride in our meticulous attention to detail and promotes dependability and high-quality labor. We recognize that everyone has a unique style, and our amazing staff will make sure that all of your requirements are met. Our creative team will assist you in showcasing your particular style and bringing all of your inventive ideas to life, whether you are following or setting the latest trends. 
We are a results-oriented company that employs cost-effective methods, which should make us your first choice for all of your home improvement needs. Customer service is something that we take pleasure in. We collaborate closely with our customers to ensure complete satisfaction. We handle everything in-house, from design and early plans to building and cleanup. 
HOME KITCHEN BATH REMODELING IS THE BEST CHOICE FOR YOUR PROJECT
Home Kitchen and Bath Remodeling of San Diego has offered excellent home remodeling services in San Diego for over two decades. Home Kitchen and Bath Remodeling of San Diego and our team have become a trusted name in the renovation industry and your go-to San Diego Contractors thanks to that experience and a flair for design that mixes old ideals with innovation. Exterior and interior remodeling, roofing, painting, room additions, and new home construction are just some of the services we offer. We also offer award-winning customer service, and our strong partnerships with our suppliers allow us to pass on the savings to you.
 We can work with any budget as general contractors and present a total estimate to our customers at the outset of every project. Home Kitchen and Bath Remodeling of San Diego loves every customer, which is why we continue to innovate and employ the most cutting-edge home improvement techniques available. In addition, we offer free advice and funding for all remodeling projects. We provide high-quality renovation services in San Diego, CA, and we bring over 20 years of experience to each project. Every home renovation project is completed using in-house labor and personnel. Home Kitchen and Bath Remodeling of San Diego can produce a perfect design for you and your budget, regardless of your style, budget, or design ideas. Contact Home Kitchen and Bath Remodeling of San Diego now to schedule a free consultation.
WHEN WORKING WITH US YOU WILL ALWAYS BE GUARANTEED
3D Design –

Our in-house interior designers are available 24 hours a day, seven days a week, to bring your vision to reality. 

Guaranteed Quick Completion –

A guaranteed completion date is provided when the contract is signed. 

Quality Work –

All work will be completed following state and local regulations. 

Competitive Prices – We can pass on the savings to you because of our long-term connections with our suppliers. 
Personal Customer Service –

A dedicated project manager provides individual attention daily from start to finish. 

Daily Cleanup –

The worksite will be kept clean throughout the process, and portable toilets will be provided for each project. 

Detailed Proposal –

You'll never be in the dark regarding what to expect in terms of progress. Unsecured loans, no-interest loans, 12 months no payment loans, and more are available as financing options. 
Upgrades to your home's energy efficiency may qualify you for tax breaks and refunds.  Call at (619) 489-9819 today to learn more about the Home Kitchen and Bath Remodeling of San Diego.
About Home Kitchen Bath Remodeling
We think that the beliefs we live by every day make us a better design and construction company at Home Kitchen and Bath Remodeling of San Diego. We value words like humanity, integrity, and honesty just as much as craftsmanship and excellence. Our company's and team's values are instilled in them. Our top emphasis is customer service and happiness, making us an excellent choice. 
We handle your renovation projects from conception to completion as a premier San Diego design-construct firm. Our team of designers and design-build builders has over 20 years of experience and knowledge to finish every step of the remodeling process. Rather than requiring many general contractors, we handle everything from design to permitting to construction. Consequently, our clients save money, and remodeling projects are completed on schedule every time. You won't have to collect bids from various subcontractors or manage them when dealing with a design-build business. Instead, you'll work with a single team from beginning to end. 
Our design-build process is highly customized. Every project begins with a complimentary consultation with a professional designer who will assist you in creating the vision for your dream makeover. We begin the design step after meeting you in person and obtaining a sense of your space, in which we detail the general design concept, materials, and pricing. We'll collaborate to finalize the design plans, and once we've received final approval, our project manager will work with you to oversee the construction portion of your project. 
You'll receive a construction schedule with all chores and construction blueprints before starting any work. Our crew is always on time and cleans up after themselves every day throughout construction. Our goal is to make the remodeling process as painless and straightforward for you as feasible. Regardless of the scope of your renovation, our step-by-step process guarantees that you know precisely what to expect at each stage. 
We take pride in being one of the most excellent design-build firms in the San Diego area, and we strive to provide the best possible customer service on every job we undertake. Contact us today to speak with one of our experts about our design-build method.
WHAT ARE WE DOING
We are dedicated to providing a wide selection of modern, conventional, and classic kitchen and bathroom renovation alternatives to our clients, as well as making the process of designing your dream kitchen, bathroom, and closets as simple as possible.
WHY CHOOSE US
We believe in sourcing and selling high-quality kitchen and bathroom products, so you can rest assured that you are getting a high-quality product when you purchase one of our services. 
Because we believe in providing bathroom items that survive the test of time, our standards often exceed those of leading street bathroom merchants. As a result, we can provide extensive warranties against manufacturing faults, offering our customers peace of mind.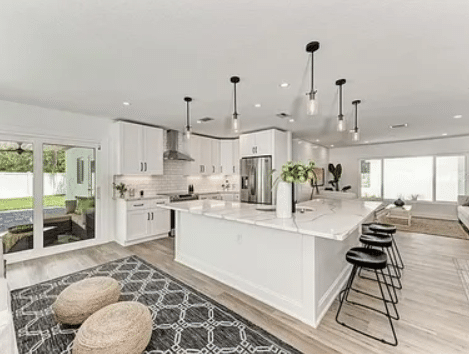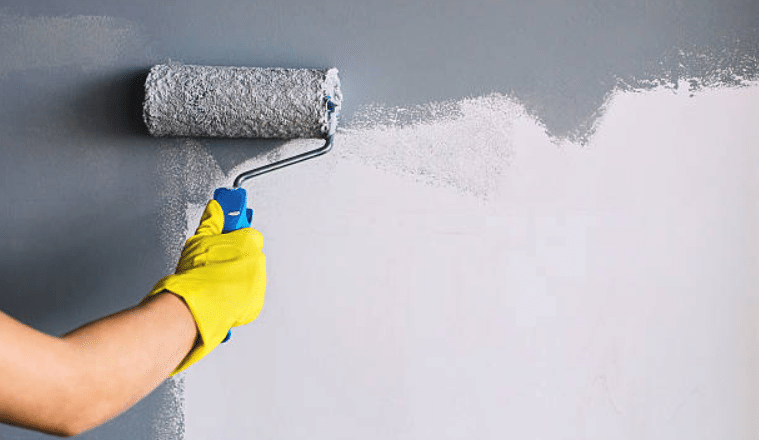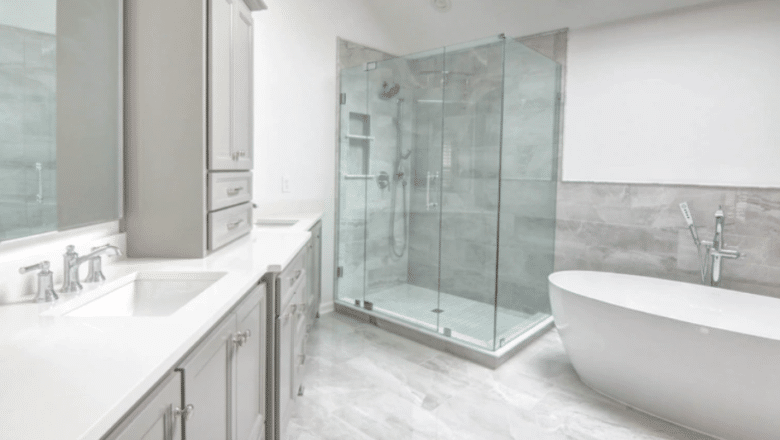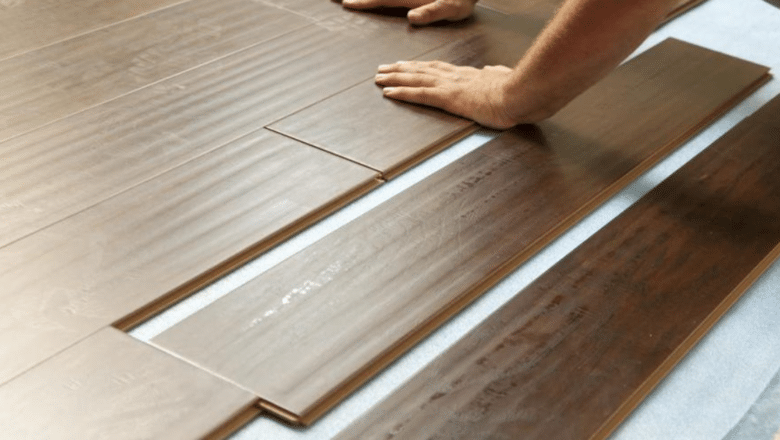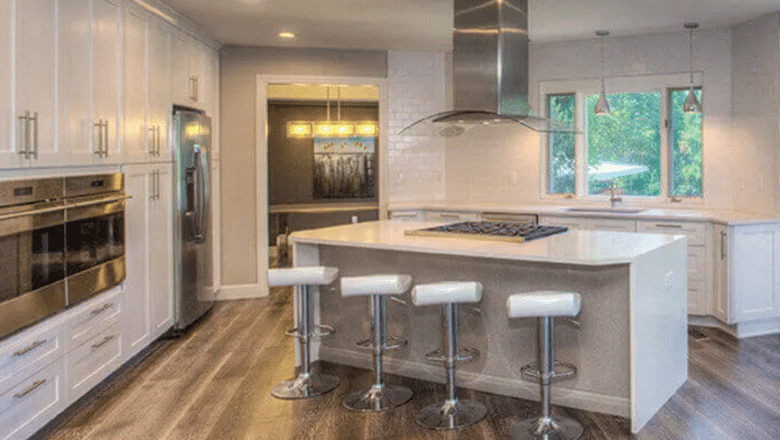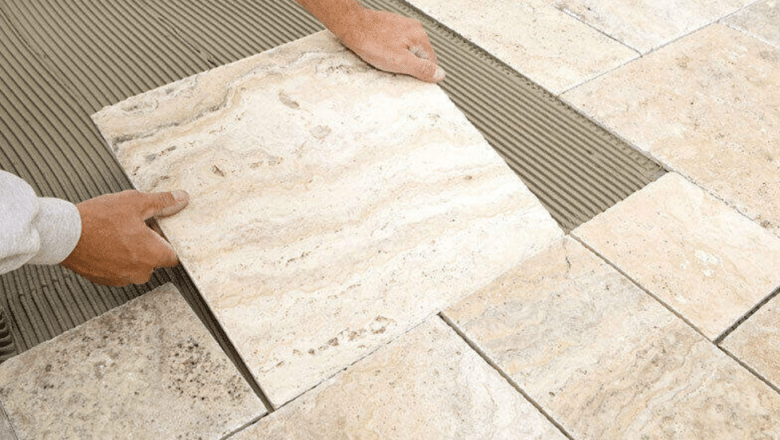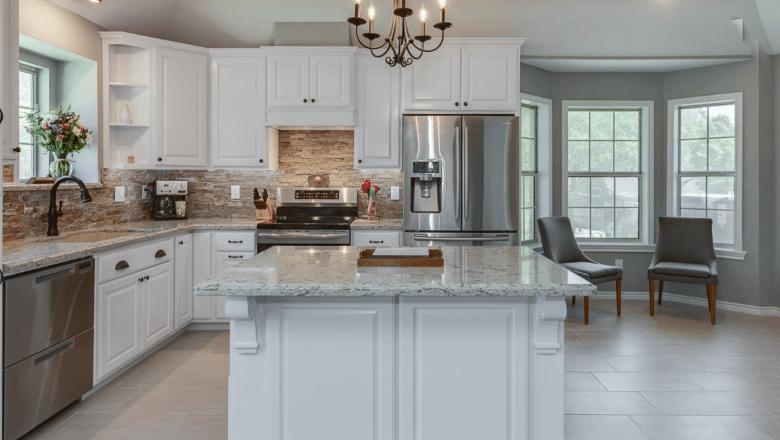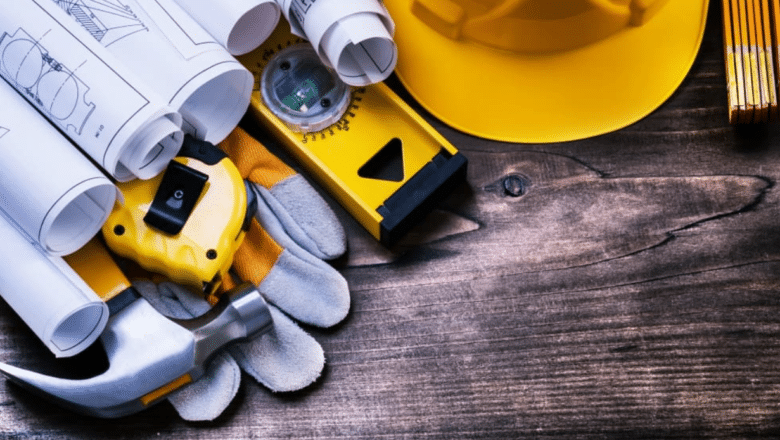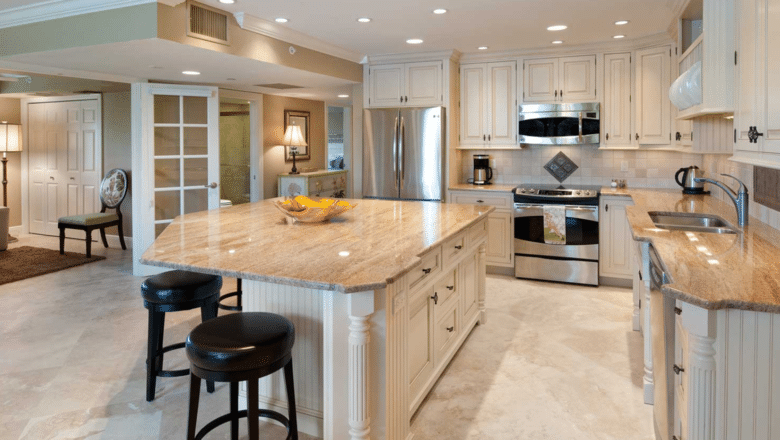 LET US DESIGN AND BUILD YOUR KITCHEN, BATHROOM OR CLOSET
WHO ARE WE
Home Kitchen Bath Remodeling of San Diego takes the burden and hassles of designing and building your dream kitchen and bathroom with our broad range of high-quality products and exceptional service. We're all about making things as simple as possible. 
There are many kitchen and bath remodeling companies, each with its unique manner of doing business and interacting with customers. We work with our customers consultative and instructional at Home Kitchen Bath Remodeling of San Diego.
There are no estimates or quotations here. Nothing is included in a bundle; our clients choose everything and know exactly how much everything costs. Our clients make the decisions that define the cost of their project, not us. Everything is calculated to the tenth of a penny. So give us a call at (619) 489-9819 right now to know more about the Home Kitchen and Bath Remodeling of San Diego.
Experienced Project Managers
Available Projects For Every Budget
Huge Selections in Showrooms
14 Showrooms Across DMV Area
BELOW ARE SOME OF THE MANY HOME INTERIOR SERVICES THAT WE OFFER