Bathroom Faucets In San Diego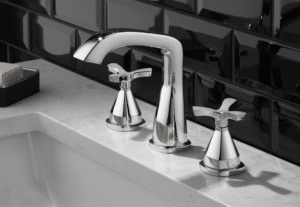 Aside from being an architectural feature, your faucet must blend in with your bathroom sink or bathtub, as well as the general style of the area. (A sleek Kohler faucet won't always go with a clawfoot tub in a Victorian bathroom.) You'll need two faucet sets: one for the sink and another for the bathtub and shower.
For different types of sinks or tubs, wall-mounted fixtures, deck-mounted faucets, single-handle, and double-handle faucets are all appropriate. Spend some time thinking about how the faucet will look with your sink and the rest of your bathroom. 
The most significant faucet decision you'll make is whether you want a one-handle or two-handle faucet. There are a plethora of styles, colors, finishes, and possibilities from which to pick. Make sure the design and finish you choose complement the rest of the fixtures. Examine how the faucet is operated to ensure that you are familiar with the opening and shutting mechanisms. Some individuals dislike circular handles, for example, because they are more difficult to grip.
Wall-Mounted Faucets
Faucets that are installed on the wall and appear to float above the sink are known as wall-mounted faucets. It's ideal for wall-mounted sinks and can help to free up crucial sink space in small city bathrooms.
Deck-Mounted Faucets
Deck-mounted faucets are the most common type of faucets, as they are installed on the sink deck and arc over the bowl.
Single-Control Faucets
Single-control faucets are simple to use and have a clean, minimalist appearance. Double-Control Faucets Double-control faucets give you a lot more control over the hot/cold water ratio, which is important for a bathroom sink.
Double-Control Faucets
Double-control faucets give you a lot more control over the hot/cold water ratio, which is crucial for a bathroom sink.