Southern California Interior Painting In San Diego
San Diego, California Interior Painting At Home Kitchen Bath Remodeling of San Diego, our interior painting contractors in California, specialize in staining, painting, wall repair, ceiling repair, and wallpaper removal. In every painting project, preparation is essential. Carpets will be covered, wall hangings will be removed, and furniture will be moved and covered by our San Diego, California interior painters. We collaborate with you to determine which paints and colors will best suit your decorative demands. After each painting project is completed, we also return everything to its proper spot in the California home.
Painting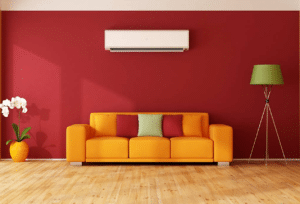 An interior painting project is the simplest and most cost-effective approach to enhance your home. Interior painting allows you to transform a single room or your entire home. It can significantly raise the value of your home, especially if your current paint is scuffed or chipped and the colors are alternately bright or drab. Furthermore, if you're selling your house, a fresh coat of paint in bright, neutral tones makes it simpler for potential buyers to see the room as their own, improving the likelihood of a quick sale.
While Home Kitchen Bath Remodeling of San Diego specializes in relieving you of the stress of painting your interiors to free up your time, those who want to do it themselves can save a lot of money. The procedure can also take a long time to complete, taking several weekends and evenings to complete. Rushing any step along the process isn't a brilliant idea because poor preparation for interior painting might result in sloppily coated walls that will need to be repainted much sooner than intended. Working with an all-in-one renovation company like Home Kitchen and Bath Remodeling of San Diego is evident for many San Diego residents. Home Kitchen and Bath Remodeling of San Diego's team ensures that your project is finished professionally, on schedule, and on budget, from our Consultants who assist you choose your paint colors, sheens, faux painting techniques, and paint brands to our highly competent teams of painters.
Preparation
It's critical to plan ahead, especially when painting a furnished flat. Proper handling is crucial because you don't want paint spatter on your furniture or valuables. For the length of the painting endeavor, you must pack all of your small items (books, picture frames, and knickknacks, for example) inboxes. The Home Kitchen and Bath Remodeling of San Diego staff can help you if you'd like. We won't use cheap drop cloths like other contractors; instead, we'll cover your floor with construction paper (or, in some situations, masonite). Blue tape is also used to mark the areas that will be painted later. For example, the tape is used to cover the gap between the wall and the ceiling. It's crucial to use blue tape since it won't pull paint off when you remove it.
Plastering
The worse the condition of the walls is, the older the property. Solid plaster walls have been painted several times over the years in prewar apartments. Plastering is usually required. The majority of postwar structures are made of sheetrock, which is easier to work with. Skim coating is the best but most expensive and time-consuming plastering system. Applying a coat of plaster to the entire surface is what this implies. It is sanded, and another layer is added after it has dried overnight. Three or four applications of plaster are normally required for skim coating. It is the most appealing alternative since it gives the appearance of new walls. Scrape, sand, and plaster are just the places where the paint is peeling, or the walls are crumbling. This method fixes cracks and peeling paint, but it does not make the wall appear faultless. The amount of plastering you'll need will depend on the level of smoothness and perfection you wish to attain, but your budget may limit your options.
Trim
Trim is the term for all metal and woodwork. Crown and base moldings, windowsills, frames, doors, built-in cabinetry, and radiator covers are all examples of painted surfaces other than walls and ceilings. The trim is usually coated in a semi-gloss finish for the best protection. The older the unit, the worse the trim is likely to be. It frequently has layers of paint and places that are chipped or damaged. If you want it to be perfect, it's probably advisable to replace it with new trim. If you only want to freshen it up a little, you can fill in some flaws, sand, prime, and paint it. Some older flats have lovely exotic wood details that are worth sanding and repairing. This option is meticulous, time-consuming, and expensive.
Priming
The application of a primer or base coat to the surface to be painted is known as priming. Every painting endeavor should include priming, and it is a requirement in some circumstances. For example, if you're painting a repaired or patched area, a water-damaged region, or attempting to paint a bright color over a dark one, you'll need to apply a primer. The primer serves as an adhesive, allowing the paint to cling to the wall. We recommend priming even if you're on a tight budget or painting the same color.
Application Of Paint
Applying at least two coats of paint to all surfaces is by far the best strategy. A third coat may be required in some circumstances. You can simply use one layer of thicker, specialty paint if you're on a budget.
Home Kitchen Bath Remodeling of San Diego is the most well-known brand in the tri-state area and offers a wider range of finishes. You can locate color samples in your local paint store if you wish to look at them. Home Kitchen and Bath Remodeling of San Diego is an excellent national brand, but it can be not easy to locate in local stores. It's an excellent alternative if you want to save money.
After you've decided on a color, you'll need to decide on a finish. Ceilings are usually painted with a flat finish. Semi-gloss paint is used in bathrooms, kitchens, and trim because it is more durable and simpler to clean. Unlike kitchens and bathrooms, semi-gloss is not advised for walls since it reveals every flaw. Other rooms' walls can be painted in any color scheme you want. Eggshell is the most common flat finish. Special finishes like pearl and satin are lovely, but they're a lot more expensive.
Finishing With A Faux
Painting opens us to a world of possibilities for changing the look of your interior space. That's taken to a whole new level with faux finishing. Faux finishing is a method that is used to create a bespoke pattern of paint application. It has grown in popularity over the last decade, particularly in urban places such as San Diego. This one-of-a-kind finishing technique gives the artist an infinite number of styles and patterns to choose from. The basic idea is to apply a single base coat in a uniform color and then use glaze coats to set the tone. Glaze coats are a different color that is applied over the base coat as a second or third color. The texture is determined by the artist's style and application process. You can utilize popular techniques and tools like sponging, combing, ragging, and brush strokes, or you can build your own unique texture. Venetian Plaster is one of the most popular uses in San Diego. Because it provides a marble look and a smooth polished feel, this application, which was popular in Italy beginning in the 19th century, is a local favorite. When it comes to faux finishing, your imagination is the only limit. It can be used throughout a room or to highlight a specific area, such as a kitchen backsplash. Home Kitchen and Bath Remodeling of San Diego's faux finishing artisans have all of the necessary materials, talents, and experience to convert your dream into a reality.
Interior Painting Process San Diego County
The interior painting process in San Diego begins with an estimate. It continues with our experienced interior painting family, who will be working on your project with you. You can expect the following when Home Kitchen Bath Remodeling of San Diego paint your interior:
A mutually agreed-upon time for us to complete your interior painting project.

Interior painters with a sense of pride in their work.

Before any materials are used in the home, the surface must be well prepared.

While the interior painting in your home is being completed, the job site will be maintained tidy and clean.

Colors should be chosen to reflect the project's requirements.

All color changes require two coats of inside paint.

Interior paints of the highest quality for your home.
San Diego Interior Painting Services
Kitchen Painting

Bathroom Painting

Bedroom Painting

Painting a Living Room 

Painting for a Dining Room
Why Should You Hire Us For Interior
Design and longevity are crucial aspects to consider while painting the interior of your home. You want to make sure the job matches your interior style, is completed cleanly and thoroughly, and does not cause damage to your California home's ceilings, floors, woodwork, or furnishings.
The greatest thing you can do is get in touch with our firm. Home Kitchen Bath Remodeling of San Diego will assist you with painting both the interior and exterior of your San Diego, California home, removing any problems or stress from the process.
We can provide you with all types of Interior Painting services, including Interior House Painting, bathroom painting, and kitchen painting, to name a few. Our skilled Interior Painting crew has years of experience. While we execute your House Interior Painting project, our painters will ensure that your things and family are safe.
In San Diego, we don't cut corners when it comes to interior painting. By hiring the best Interior Painting Contractors and performing high-quality paint jobs for the inside of your home, we provide tremendous long-term value. When the job begins, you'll feel confident, and when it's completed, you'll be delighted. We'll go above and beyond to make you happy so you can join our long list of satisfied Interior Painting customers in California.
BELOW ARE SOME OF THE MANY HOME INTERIOR SERVICES THAT WE OFFER