READY TO TURN YOUR KITCHEN INTO A SHOW-STOPPER IN SAN DIEGO?
Home Kitchen Bath Remodeling of San Diego, one of San Diego's best kitchen remodeling contractors, will complete your bespoke dream kitchen renovation on time and on budget. Yes, we're talking about giving your home's heart a new lease on life. Everything from high-end kitchens to small, compact kitchens, and everything in between – the 'kitchen sink,' of course, all custom. It's all about the details and high-quality finishing in kitchens. Your hunt for the greatest and most cost-effective kitchen remodeler and remodeling company in San Diegothat is also reliable, professional, and a partner you can trust is over. 
Creative 3D designs
New Quality Cabinets
Quartz Countertops
Cabinets Refinish / Reface
Storage Solution
Work Directly with the Contractor
Free In-House Expert Consultation
No Deposit | No Down Payment | 0% Due At Signing
VETERANS AND SENIORS SPECIAL DISCOUNT AVAILABLE
HAVE YOUR HEART SET ON A NEW HOME BUT THE KITCHEN NEEDS A REMODEL?
Home Kitchen and Bath Remodeling of San Diego is here to help. We've got all of your new kitchen requirements covered! No task is too big or too small for us to tackle, whether it's for a new home or an upgrade on an existing property. For busy homeowners, we provide the best end-to-end kitchen remodeling services. We can cover every aspect of your renovations – from complete design and demolition to full build and finishes – if you are searching for an established local kitchen remodeler contractor and a trustworthy partner in San Diego for making your home seem better. We deliver optimum value for best supporting your ideal kitchen with redesign ideas that work as a full-service CA-based design and build contractor. 
WHEN YOUR KITCHEN SCREAMS FOR A RE-DO
IT IS OUR CALL OF SERVICE TO RESTORE YOUR PRIDE OF HOME OWNERSHIP WITH PEACE OF MIND
It Starts With Your Call To Get Us Started!
Looking For A Specialized Kitchen Contractor To Help You Realize Your Remodeling Dreams?
Home Kitchen and Bath Remodeling of San Diego provides careful and very hands-on tailored service from start to finish, ensuring that your expectations are exceeded. No longer worry about acquiring permits, receiving board approvals, sourcing and delivering finishes, or ensuring that your project continues on track — both financially and on time. All of your renovation must-haves are taken care of by us. Get a free kitchen remodeling estimate from us today!
What Does It Take To Redesign A Kitchen In San Diego?
When planning a kitchen renovation, consider the design, functionality, and arrangement of your space. Now is the time to replace your plumbing, electrical, drywall, and heating systems, as well as your windows and doors, as well as new appliances, cabinets, and flooring. Home Kitchen and Bath Remodeling of San Diego Contractors provide all of the professional craftsmen required to complete the project. Under one roof, you'll find professionals you can trust with the abilities you require. What's the one thing you don't have in your kitchen? Is it better to have more prep space or more storage space? Is it possible to have a more open floor plan?
 Working with the Kitchen Design Team at Home Kitchen and Bath Remodeling of San Diego will make expressing your wants, desires, and design aesthetic a breeze. See the kitchen makeover of your ideas come to life with our 3-D design tools for kitchens. For a free tailored estimate, give us a call today. Working with the Home Kitchen and Bath Remodeling of the San Diego kitchen design team and builders, according to our clients, is a stress-free experience from start to end. We specialize in kitchen renovations and are specialists in what we do. 
What Happens During A San Diego Kitchen Remodel?
Every kitchen renovation begins with destruction! You can't just go into your kitchen with a hammer. They make it look easy on all of the do-it-yourself shows, but there is a method to their mayhem. 
A careful demolition requires a competent team of kitchen remodeling contractors in the San Diego area to design and execute. 
Will any of your old cabinets and appliances be saved? Are you knocking down walls and removing windows? What about your backsplash, tiling, and countertops? This is the ideal time to improve your flooring and replace any that has become outdated. There are a plethora of new solutions available that are both environmentally friendly and simple to maintain. Getting rid of the old pipes is a must. 
Check to see if your electrical system is up to code. Expand your kitchen's footprint by adding new lighting fixtures. The old has to go. Give your kitchen the facelift it so desperately needs. Taking the old kitchen down to the studs is part of a full kitchen redesign in San Diego, CA. After that, there will be new drywall, insulation, electrical, and plumbing upgrades. That is why you want the services of Home Kitchen and Bath Remodeling of San Diego experts. They are true artisans with over sixteen years of expertise. Our knowledge and craftsmanship are evident in everything we produce. 
In San Diego, How Much Does It Cost To Redesign A Kitchen?
The cost of kitchen renovation in San Diego is determined by the specifics of each project. Are you just updating the cabinets and counters, or are you planning a complete kitchen renovation?
Home Kitchen and Bath Remodeling of the San Diego Kitchen Design Team will meet with you to examine your project. Work with you on the finer points of design, such as material quality and types, cabinetry, and appliances. Their connections with manufacturers and wholesalers will help you save money. They handle all of the ordering and pass on the savings to you! So, whether you want a comprehensive kitchen makeover with new flooring, wiring, plumbing, windows, and the greatest professional cookstove on the market, or you just want to refresh and modernize your kitchen, give Home Kitchen and Bath Remodeling of San Diego a call.
Our kitchen contractors will collaborate with you and create a budget that you can live with. There is no such thing as a small or large job. Home Kitchen and Bath Remodeling of San Diego kitchen remodelers in San Diego will deliver a thorough professional quote with no hidden costs. We provide financing at 0% interest. There is no deposit and no money due at the time of signing. Call Home Kitchen and Bath Remodeling of San Diego's best kitchen remodeling business. It's simply a phone call away for your free consultation. 
IN TODAY'S CULTURE WHERE EVERYONE IS 'GETTING WORK DONE'
WHY SHOULD YOUR HOME BE ANY DIFFERENT?
ALLOW US TO DO ALL THE 'HEAVY LIFTING' FOR YOU!
IF LOOKING TO REMODEL YOUR KITCHEN, BATHROOM, INTERIOR / EXTERIOR, INCLUDING ROOM ADDITIONS…
WHEN CAN WE MAKE YOUR DREAM HOME HAPPEN?
Custom Kitchen Remodeling Services For San Diego Homeowners From Reborn Cabinets
There's no better firm to call when it comes to kitchen remodeling in San Diego than Home Kitchen and Bath Remodeling of San Diego. We're a full-service home remodeling company that's licensed, bonded, and insured to work in California, and we provide a comprehensive range of kitchen remodeling services to help you create the kitchen of your dreams. You can count on Team Home Kitchen and Bath Remodeling of San Diego to meet your every expectation, whether it's for something rustic or something more modern.
Home Kitchen and Bath Remodeling of San Diego Cabinets' kitchen design and remodeling projects can result in a slew of new goods and fixtures in the space your family spends the most time in, including:
Completely new cabinetry or refaced cabinets
Granite countertops
Modern-looking sinks and faucets
Customized shelving options
Wine racks
Spice racks and Lazy Susans
Elegant lighting
Crown molding
Tile, wood, and laminate flooring
And more
For residents in the San Diego area, Team Home Kitchen and Bath Remodeling of San Diego is also glad to provide a comprehensive range of bathroom remodeling services. We can transform your current bath into the spa-like experience you've always desired. Whatever it means to you, Reborn can help you make it a reality by providing great service and only the best goods. 
Please contact (619) 489-9819 or stop by our showroom and manufacturing site to learn more about Home Kitchen and Bath Remodeling of San Diego, our kitchen remodeling services.
REMODELING A KITCHEN WITH EXPERIENCE & PRECISION
Do you want to remodel or renovate your kitchen, either partially or completely? Your dream kitchen may become a reality with Home Kitchen and Bath Remodeling of San Diego. We're here to help you make the most of your kitchen area with our revolutionary approach to creative yet functional design. 
To ensure that you get exactly what you want, Home Kitchen and Bath Remodeling of San Diego maintains the industry's best standards for quality, competitive pricing, and a wide selection of materials and finishes. From full cabinet tear-out and replacement to new countertops, backsplashes, and flooring installation, our kitchen remodeling experts handle projects of all sizes and scopes. Trust our professional craftsmen at Home Kitchen and Bath Remodeling of San Diego. With your kitchen restoration or Remodeling. 
WHAT WE DELIVER
Efficient, space-maximizing design created by qualified professionals
Code compliance, including all required permits and building permissions
Professional installation of all types of kitchen materials
A finished kitchen executed professionally, including lighting, plumbing and fixture installation
WHAT WE OFFER
Professionals devised an efficient, space-maximizing design. 

All essential permits and building clearances, as well as code compliance 

All types of kitchen items are professionally installed. 

A professionally finished kitchen, including lighting, plumbing, and fixture installation.
KITCHEN REMODELING TAILORED TO YOUR STYLE
We install the highest-quality appliances, bespoke cabinetry, and kitchen countertops available in the market to create a space-saving arrangement that works with rather than against the available square footage. We can help you build a room that expresses who you are as a family, whether your style is distinctive or more traditional. From backsplashes, cabinets, and countertops to fixtures, finishes, and ranges, our experts can help you reclaim the WOW factor so you can entertain visitors on a regular basis once more. 
Home Kitchen and Bath Remodeling of San Diego can transform the look and feel of your home while also increasing its value. Our staff excels in maximizing the potential of any area while staying true to your personal style. We pay attention to you, ask questions, and include you in the process to ensure that you get exactly what you want. After all, this is your kitchen makeover, so every minute detail should meet or surpass your expectations. 
Do you require assistance with the finer points of your project? Because these selections might be difficult to make, our designers are delighted to assist you with remodeling ideas and make recommendations for what would be best for the area. Our goal is for you to be completely satisfied with every part of your new kitchen, allowing you to feel at ease once more. 
DESIGN-BUILD KITCHEN REMODELING
San Diego Kitchen Remodeling By Home Kitchen And Bath Remodeling Of San Diego
More than just renovating, customizing your kitchen is an excellent approach to ensure that it fulfills all of your cooking demands and design goals. A custom kitchen makeover is the best way to go if you need additional counter space, more storage, or a whole new layout. 
You can update or alter your kitchen in a variety of ways, including: 
Cabinetry that is new or custom-built, distinctive countertops, and custom flooring.

To alter the room's layout, move or remove existing walls. 

Relocating or rearranging the kitchen's location in the house.

Adding a walk-in pantry, eat-in island, or comfortable dining nook to the kitchen.

Beautifully designed and completed kitchen remodels are provided by Home Kitchen and Bath Remodeling of San Diego's in-house professional team. Because our team is close-knit and used to working together, our process has become pleasantly streamlined and communicative — characteristics that we've noticed contribute to extremely desirable project outcomes.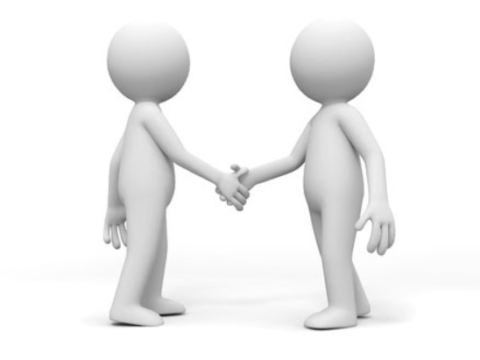 INITIAL MEETING
We'll go through your kitchen remodeling project in depth during our first appointment. We'll pay close attention to your design and functionality goals before offering our professional advice on how to accomplish your project while keeping your budget, lifestyle, and design preferences in mind. You will also have the opportunity to ask any questions you may have concerning your makeover during this appointment.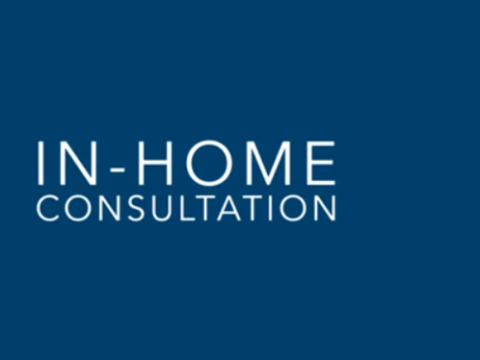 IN-HOME CONSULTATION
We'll come to your house after our initial meeting to get a feel for the space. This will assist us in determining how we can achieve your intended goals within the constraints of your timetable and budget. If you opt to hire Home Kitchen and Bath Remodeling of San Diego for your project at this point, we'll go forward to the design process.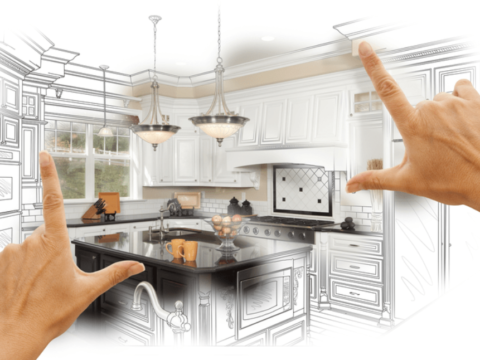 DESIGN
For your review, we'll generate an initial design and a 3D rendering visualization. We may begin working together to choose your design elements once you've given your permission. We recognize that your home should represent your individuality, so we'll work with you to develop your preferred style and aesthetic in a way that blends in with the rest of your home's design.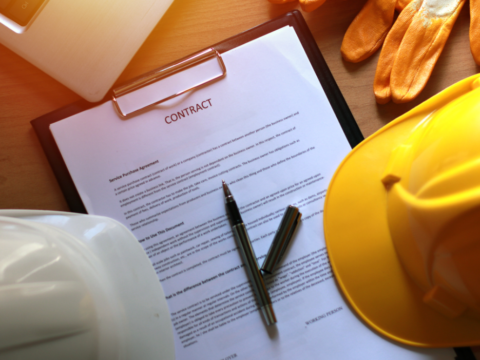 CONSTRUCTION AGREEMENT
The design plan, the scope of work, product selection, timing, and cost will all be outlined in the construction agreement. We'll get permits, order materials, and offer you an anticipated construction start date after the agreement is completed. Don't worry; before we start building, we'll meet again to go through the mechanics of the process and answer your questions.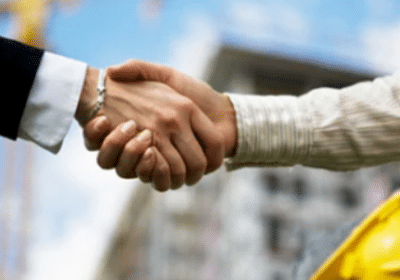 CONSTRUCTION & CLOSEOUT
We'll keep in touch with you as construction begins to keep you updated on the project's progress. We'll walk you through your new kitchen after it's finished and show you how to care for the countertops, cabinetry, and appliances, among other things. 
LICENSED BUILDING CONTRACTOR IN SAN DIEGO
Home Kitchen and Bath Remodeling of San Diego is a California State-Certified Building Contractor that specializes in full-service kitchen and bath renovation, home additions, ADUs, concrete, and roofing. Home Kitchen and Bath Remodeling of San Diego, as a full-service licensed contractor, provides a wide range of services to help you revitalize your home. 
We understand how disruptive and intimidating a building project in your home can be. That's why we use our expertise to give you a more flexible, less disruptive renovation process with a distinctive, impressive end product that gives a great return on investment in the form of increased home resale value.
Get a free estimate
Let us know how to get back to you.
OUR KITCHEN REMODELING PROJECTS
Kitchen Remodels
Are You Ready To Renovate Your Kitchen?
When most people are asked where their family spends their valuable home time, the kitchen is almost always at the top of the list. The kitchen is usually the busiest room in the house and where family and friends congregate. 
The kitchen is the social hub of your home, whether you're a foodie producing a gourmet meal, a mom or dad preparing supper while the kids do their schoolwork, or someone who enjoys entertaining. 
As a result, your kitchen redesign should both inspire you and improve the more practical parts of your life at home. 
Envision Your New, Beautiful Kitchen
A significant kitchen can include a re-imagined flow, more and better storage, and new finishes that make food preparation a pleasure rather than a job. 
Alternatively, if the space is already ideal, a kitchen makeover with new finishes and appliances can add efficiency, convenience, and beauty. 
In any case, a kitchen represents family and community, and it should be spectacular. You've come to the correct place, whether you want to spend quality time with your spouse, children, or grandchildren, gain a reputation for throwing the best dinner parties in the neighborhood, or ensure that it adapts to your changing demands during your retirement years. 
Make Your Kitchen Of Your Dreams A Reality!
We're here to assist you in realizing your kitchen upgrade dreams. That means you'll have our support throughout the process. Our award-winning kitchen designers will be there to guide and support you with all of the decisions and product choices that go into today's remodeled kitchens, whether it's choosing the perfect white-painted cabinet out of dozens of options, deciding between a granite or quartz slab for your countertop, picking appliance vendors, determining if opening or removing walls and making structural changes for an open floor plan will pay off, or advising on the best aging in place designs. Your own personal shopper will be assigned to you. 
Over the years, we've built hundreds of kitchens in San Diego. And because we employ your style to create these stunning kitchen makeovers, no two kitchens are alike. We'll make sure it's beautiful, and it's you, whether you choose a transitional kitchen, a modern kitchen design, or a more conventional kitchen design. 
Relax While We Take Care Of The Details
Following the completion of the kitchen interior design, you'll enjoy the stress-free pleasure of working with our skilled artisans and project managers during the building phase. We mean it when we say stress-free! Your home will be kept immaculate throughout the construction process, which is a rare occurrence if you've ever worked with a contractor. 
As your new kitchen takes shape, we'll be paying close attention to the details and swiftly responding to any of your inquiries. Throughout the construction process, you'll have a single point of contact who is intimately familiar with your project. 
You may check on the status of your project at any moment with our interactive software and mobile app, which gives you real-time access to your plans, product options, timetable, contract, and budget. There will be no surprises if there is good communication. 
What Does Kitchen Design Build Mean for You?
A kitchen design-build refers to a full-service kitchen remodeling company that includes a kitchen designer, project manager, and general contractor. 
You won't have to coordinate between designers and kitchen remodeling contractors because we handle design-build. Not needing to act as a go-between saves time and eliminates communication issues. If you have any questions, you'll just have to contact one person. It only takes a few taps on our mobile app or a phone call to your helpful project manager. 
From design, permitting, and engineering (with our local partners) to personalizing your kitchen cabinetry design, product selection, purchasing, and constructing it all out elegantly, everything will be done within your budget and on schedule. That's not something you'd expect to find in a bespoke kitchen remodel! 
We've been redesigning kitchens in San Diego since 2001 and have a solid reputation as an award-winning firm. We are excited to gain your business. 
Your Kitchen Renovation Timeline
From a design (about eight weeks) to completion, our average kitchen makeover, including a bespoke kitchen design, takes 18-20 weeks (about 10-12 weeks). 
But keep in mind that this is only for the kitchen. When homeowners work on the kitchen, it's common to make other modifications at the same time, such as continuing the hardwood flooring downstairs, updating a dated fireplace, upgrading cabinetry in the family room, or constructing a more practical doorway. 
Your Free Kitchen Remodel Consultation
We'll walk you through each stage of the process and answer all of your questions when you schedule a free consultation. We may also be able to provide you with a rough cost for your project. 
Then take a look at all of our samples to get some ideas. Take home samples of the door types and finishes that excite you from our work. Natural wood, painted, or glazed finishes are all possibilities. Try soft-close doors and drawers, and take Cambria or Caesarstone quartz samples home with you to start envisioning your new inspired place.
20 years of experience. 100s of happy clients in Walnut Creek, Alamo, Danville, Lafayette, Pleasanton and beyond. Let's see if we're the right fit for you.
#1 Kitchen Remodeling In San Diego
Home Kitchen and Bath Remodeling of San Diego has over 20 years of kitchen remodeling experience in San Diego, so you can trust us to be your primary kitchen remodeling contractor. Do you require kitchen repairs, restoration, or a custom kitchen design in CA? Home Kitchen and Bath Remodeling of San Diego is ready to assist you. Our professionals are always available to meet with you and show you photos, videos, and examples of previous Kitchen Remodeling projects. Allow us to assist you in creating your ideal kitchen. To understand more about our services, request a FREE Estimate. We have affordable financing options with low monthly payments that meet your budget!
Do You Want To Rebuild Your Kitchen On Your Own?
Home Kitchen and Bath Remodeling of San Diego knows the complexities of kitchen remodeling and can assist you in planning and managing the project from start to finish. We can help you realize your dream kitchen, whether it's a totally personalized kitchen or one of our basic kitchen designs from well-known manufacturers. San Diego homeowners interested in low-cost, high-quality kitchens can choose from our kitchen remodeling designs. To learn about kitchen remodeling expenses, obtain kitchen remodeling permits, and design the ideal kitchen for your family, schedule a free estimate. 
ANALYZING YOUR EXISTING KITCHEN
Our kitchen remodeling contractors are the painters, and our kitchen is like a canvas. To create a design that fits properly in your house, our kitchen contractors examine kitchens by measuring every component of the space.
CHOOSING KITCHEN MATERIALS
Following an in-depth measurement of your kitchen, the following step is material selection. Our kitchen designers in San Diego assist clients in designing kitchens by selecting superior kitchen countertops, cabinets, and tiles to complement a design. Material selection is based on an approximate budget estimate determined from the needs of the homeowner and our capacity to deliver. 
DISCUSSING TIME FRAME FOR KITCHEN REPAIRS & DESIGN
Kitchen remodeling is a large project that can take a long time to complete, depending on the materials you choose and the scope of the work. Our entire group of laborers and designers work together to dismantle, remodel, and install your kitchen swiftly and efficiently. Start redesigning your kitchen in San Diego right now. Remember to ask about our low-cost kitchen cabinet refacing service for homeowners. 
San Diego Kitchen Remodeling Cost
Because each kitchen renovation project is unique, the materials used and the state of the existing kitchen play a significant role in the price. In comparison to local competition in our community,  Home Kitchen and Bath Remodeling of San Diego designs and builds kitchens at the lowest prices. 
KITCHEN CABINETS
The bulk of your kitchen remodeling in San Diego is believed to be kitchen cabinets. Kitchen cabinets can cost anywhere from 40% to 60% of the total kitchen price. Select your cabinets carefully, as not all brands and materials are built to last. 
KITCHEN COUNTERS
Kitchen counters are the second most expensive component of a kitchen remodel. Kitchen counters are chosen based on the cooking habits of the homeowners and the design material chosen. Quartz, granite, laminate, and even solid concrete countertops are available. 
KITCHEN PLUMBING & ELECTRICAL
This is a much smaller part of your overall kitchen remodeling price. In a few places around the kitchen, electrical wiring is required. The region will be redone in accordance with new city standards, which is an important aspect of the restoration project. When we take on a kitchen remodeling job, Home Kitchen and Bath Remodeling of San Diego brings all kitchens up to current building standards. Plumbing, in addition to electricity, is a vital aspect of Remodeling. For most kitchen remodels, we start with plumbing under the sink and refrigerators. 
KITCHEN REMODELING FEATURES & HIRING CONTRACTOR
Once we've gained your business, Home Kitchen and Bath Remodeling of San Diego will give you the most cutting-edge kitchen remodeling technology accessible. We offer alternatives for installing wireless cell phone charging countertops, as well as the most up-to-date cabinet technology for durability and organization. Schedule a kitchen renovation estimate in San Diego and allow us to show you examples of what we can accomplish for you as well as start the planning process.
New Kitchen Design and Build Services in San Diego, CA by Home Kitchen Bath Remodeling
Our team includes design and construction expertise. We'll keep your suggestions in mind, and we'll keep the lines of communication open, so you know exactly what you're getting. To take the first step toward having the kitchen of your dreams, contact us today. 
Simply updating or upgrading a kitchen to your specifications can be a significant undertaking. The procedure is much more complicated when creating a kitchen from the ground up, whether in a brand new home or as part of a large renovation. As they say, the devil is in the details, and you can't afford to neglect any of them while designing and planning your new kitchen. Working with us removes the possibility of doing so. 
We've been in this company long enough to understand how important it is to have a sound design in place before embarking on any job, including the construction of a new kitchen. That is why we provide our customers with in–house design and construction services. You won't have to worry about designs being misplaced or contractors miscommunicating with one another. Before moving forward with the actual building of your new kitchen, we will work closely with you to verify that the design is exactly what you want. 
We're ready to help you create the kitchen of your dreams. 
During the construction of a brand new kitchen, there is a lot to consider. Working with us, on the other hand, means you have access to an experienced team of specialists that never lose sight of the broad picture while attending to the tiniest details. From the foundation of your kitchen to the creation of custom cabinets to the overall layout design and the integration of high–quality countertops, we ensure that no detail of the kitchen construction is overlooked. You are entitled to a kitchen that reflects your personal preferences while still providing the required space for efficient use. We'll make certain that your new kitchen is built in such a way that this is possible.