Green / Environmentally Friendly Flooring In San Diego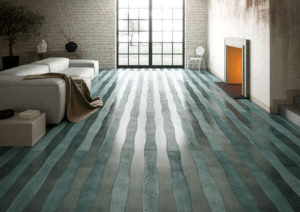 Greenhouse restoration materials are becoming increasingly popular among homeowners, who are concerned about the environment as well as their home's interior air quality. Fortunately, you can now choose from a large range of recycled, reclaimed, sustainable, or non-toxic flooring options for your home restoration in San Diego.
We can offer any sort of flooring from any manufacturer as the leading supplier in the home improvement market. To select the appropriate floor for your house, please browse through our well-known green flooring manufacturers on our site or visit one of our three showrooms. If you don't see what you're looking for here or in our showrooms, just ask, and we'll find it for you.
Bamboo Flooring
Bamboo flooring is a popular green flooring option that is both functional and attractive, as well as very sustainable. Bamboo, a wood substitute, takes only three years to develop (compared to the decades needed for a tree-like oak or maple). And, because bamboo regenerates without replanting and requires no fertilizing or pesticides, there are no additional chemicals or labor costs. Bamboo is tougher than oak, so you won't have to worry about it withstanding the demands of a busy family. Bamboo plank flooring has a modern look that will complement any property in the tri-state area.
Palm Flooring
Coconut palm flooring, like bamboo, is a long-lasting wood that is ideal for environmentally conscious homeowners. Many green home designers are turning to palm wood products as another tool in their toolbox because there are over 150 of these sustainable species growing in places as diverse as Southeast Asia and Central America. 
Cork Flooring
Cork is a lightweight, environmentally friendly flooring option because no cork trees are harmed in the manufacturing process: the bark is simply peeled away without damaging the tree. The cork bark can be harvested again nine years later after it has regrown. Cork flooring comes in a variety of warm tones, including honey, crimson, chocolate, and black. Its honeycomb structure lowers sound, vibration, and heat transmission, making it an excellent insulator. Finally, Suberin, a naturally occurring component in cork, repels insects, mildew, mites, and termites.
Reclaimed Wood Flooring
Reclaimed wood flooring is similar to solid hardwood flooring, with the exception that the boards are reclaimed from older structures. This aged wood, which has been sanded, polished, and cut to precise measurements, gives the smart homeowner a warm and seasoned look. And, because the wood is basically "recycled," you may rest assured that no extra trees were felled in the process of renovating your home.
Engineered Stone Flooring
Engineered stone is considered environmentally beneficial because it is essentially a recycled stone product. It is made out of stone chips, stone dust, and a resin binder. Engineered stone has a similar appearance to genuine stone, allowing you to experience the luxurious aesthetic of stone without using a non-renewable resource.
Our Flooring Installation Services