Custom Tile Work For Kitchen And Bathroom Renovations In San Diego
Melding Superior Craftsmanship And Art
Custom Tile Work By Home Kitchen Bath Remodeling
Tile offers a cornucopia of color and custom designs to lend a beautiful, natural look to any room. Solid, soft pastels; small, intricate geometric patterns; a splash of vivid variety: tile offers a cornucopia of color and custom designs to bring a beautiful, natural look to any room. Home Kitchen and Bath Remodeling of San Diego has over 30 years of experience in custom tile design and installation for a wide range of applications. Our talented craftsmen can construct incredibly spectacular projects that become lasting, practical, and gorgeous pieces of art, from fireplace backgrounds and outer hearths to kitchen backsplashes, bathroom flooring, and shower enclosures. 
Options For EVERY Room & Application
Living Rooms, Kitchens, Bathrooms: Any Room, We've Got You Covered!
We cover all areas, including living rooms, kitchens, and bathrooms. 
Tile has been shown to be a durable, sustainable material with an almost infinite amount of creative options, design possibilities, and practical applications throughout the history of home construction. Glass, brick, ceramic, and a number of other materials are utilized to produce stunning and unique creations with a wide range of color, texture, and shape. Whether you want a dramatic statement in a grand entranceway, a gorgeous and distinctive shower enclosure and floor, or a kitchen backsplash that blends and fits your cabinets, appliances, flooring, and wall covering, we can help. 
Your Vision Becomes A Unique Creation
Designs By Home Kitchen Bath Remodeling
Our creative minds appreciate coming up with artistic improvements that complement your mental picture of your restoration project. Our professionals bring a degree of creativity and execution in design and installation that has enthralled San Diego residents for years, thanks to the almost limitless possibilities that tile presents. Allow us to demonstrate how we generate stunning tile looks for you: 
Bathroom floor
Shower enclosure / tub surround
Bathroom wall covering
Kitchen flooring
Kitchen backsplash
Fireplace outer hearth
ALL types of flooring options
…And so much more
We can handle all your Kitchen & Bathroom Remodeling projects.
Call For Your Free Estimate today.
Tile Installation Services by Home Kitchen Bath Remodeling
Tile installation may appear to be a simple and basic task, but it requires expertise and years of experience to do it correctly. The stone setter or tile installer must position the tiles level for water drainage, especially in bathroom and kitchen tile installations. 
Home Kitchen Bath Remodeling of San Diego provides a wide range of tile installation services, including floor tiling and backsplashes. Our tiling experts provide economic tiling services without sacrificing quality. Our specialists can also assist you in determining which type of tile is best for your application. At Home Kitchen  Bath Remodeling of San Diego, we believe that our duty does not end with the successful installation of the tiles; instead, we equip new users with care instructions to ensure the tiles' longevity. 
There are several sizes, styles, designs, and types of tiles available on the market; nonetheless, you may require professional assistance in selecting the best alternative. We provide our clients not only affordable costs, but also free consultation services.
Why Home Kitchen Bath Remodeling For Tile Installation In San Diego?
A group of tile installation experts with years of experience
Free consultation to help you select the best tiles for your needs.
Tile installation that is long-lasting and requires little to no upkeep.
Estimation of material and labor costs.
Our personnel are familiar with the California climate because they are residents.
EXPERIENCED PROFESSIONALS
Whether it's tile flooring or backsplash installation, our tiling professionals have years of experience in the sector and are familiar with the environment. 
Home Kitchen Bath Remodeling of San Diego is known for its high-quality yet cost-effective tile installation services. We make every effort to make optimal use of resources and avoid squandering our clients' time and money. We always complete projects on time and on budget. 
We offer free, no-obligation estimates. Simply give us a call, and we'll be pleased to come out and look at your project.
How To Calculate Tile Installation Cost?
Our consultants can give in-house cost estimates services, but you can also make a preliminary estimate on your own. Let's look at the aspects that influence the overall cost before moving on to the actual cost estimate. 
The Type Of Tiles – Obviously, the kind has a big impact on the total cost of tiling. However, with thousands of possibilities to pick from, you may choose tiles that fit your budget.
Labor Cost –  varies by geography; for example, the labor cost of tile installation in San Diego is not the same as the labor cost in New York or another city.
Old Flooring – This is something that a lot of people overlook. What about the existing flooring while you're installing new tiles? Whether the previous flooring is tiles, carpet, or something else, it will take money to remove it, and the cost will vary depending on the original flooring. 
Accidental Damage — No matter how careful you are, some tiles will always be damaged during shipment or during the cutting process. As a result, we propose purchasing 10% extra tiles to cover this. 
Let's estimate the cost based on a hypothetical situation now that we have everything we need. To keep things easy, we'll assume the kitchen is completely square, measuring 15 x 15 feet. This equates to 225 square feet. Assume the tiles you're putting cost $2 per square foot, and the installation costs $3 per square foot. 
Tiles would therefore cost $2 x 225 = $550 Plus 10% (accidental damage) = $605. 
In addition, labour would be $3 x 225 = $675. 
The total cost is $1,280 ($605 + $675). 
The labor cost is just provided for clarity; it is primarily determined by the project's size. The labor cost of a 200 square foot job, for example, would be much more than a 5,000 square foot project. Also, if your kitchen (or other application) isn't a rectangle, things get a little more tricky. If there are a lot of corners, the installer will have to cut the tiles correctly, which means a lot of tiles will be wasted. There are numerous other instances in which your cost estimation may be incorrect. That is why, in order to avoid unpleasant surprises, you should get a competent opinion on cost estimates.
Get a free estimate
Let us know how to get back to you.
Things You Should Know About Tile Installation In San Diego
At Home Kitchen Bath Remodeling, we not only provide tile installation services, but we also attempt to pass on the information we've gained over the years. The more knowledgeable you are, the better decisions you can make and the faster you can get things done. Let's look at a few things you should know about tile installation.
Visualize Everything
To gain a good notion, you need envision everything in the real world. In your kitchen, a tile that appears excellent in the store may not look well. It could be attributed to a variety of factors such as architectural style, scale, and design.
Prefer Local Installer
A local tile installer would be aware of the weather conditions and would take appropriate precautions. It's crucial to understand the environment in order to create tiling that will survive for years, if not decades. The drying process necessitates the right temperature, which only an experienced installer can provide.
Learn from Others
Visit your friends or family members who have recently placed tiles; you'll be surprised at how much they can assist you with this. You, on the other hand, are the only one who truly understands your requirements. However, certain true information from others may be able to assist you in making vital judgments.
Feel free to contact us for consultation and tile installation in San Diego. We would be happy to help you.
TILE INSTALLATION SAN DIEGO
Home Kitchen Bath Remodeling of San Diego is the premier tile installation contractor in San Diego. We offer a variety of tiling services, including ceramic tile, marble tile, granite tile, porcelain tile, and mosaic tile. In addition, we install shower tile, industrial tile, and tile backsplashes. 
We cover all areas of the city and county as tile installers in San Diego. Our main goal at Home Kitchen Bath Remodeling of San Diego is to provide you with high-quality work at an affordable price. In San Diego, our crews are made up of professional and bonded tile installers with years of experience. 
Ceramic Tile Installers In San Diego
Ceramic tile is both the most economical and the most popular flooring option. Tiles may be used for any bespoke design because of their water and stain resistance. There are many lovely patterns and styles to choose from that can liven up any space. Whether you need floor tile, backsplash tile, shower tile, or something else, our professional tile installers can assist you with a flawless installation. 
Easy To Maintain
Tile is impervious to stains and dirt. Nothing is absorbed, so if something falls, you can easily wipe it away. We'll take care of the professional glazing, sealing, and grouting, so it lasts for years. 
Water Resistant
Tile has a number of advantages, one of which is that it does not hold water. You get a stain-resistant layer with a water-resistant floor. You won't have to worry about tiles breaking loose or corroding due to high temperatures because it's resistant to high humidity and wetness. 
Long-Lasting Tile Installation
Tiles are extremely durable, especially if you choose a high-quality brand. The majority of ceramic tile installations last for at least 20 years. A heavy impact might sometimes result in fissures that are easily repaired. We'll gladly assist you in selecting the finest long-lasting tile for your property.
Marble Tile Installers In San Diego
Are you looking for a high-quality, spotless countertop or flooring option? Marble is a long-lasting, easy-to-clean, and attractive flooring option. Not only do our customers rave about how much their property has grown in value, but it's also an allergy-friendly option because it doesn't collect dust or dander. Marble floors and other custom installations have numerous advantages. If you need any type of marble tiling, we're the ones to call. 
Most Beautiful Tile
There are a plethora of marble types to choose from. Tile installation for your countertop or floors can include whatever sort of tile you like, from Carrara marble to crema Marfil. Do you require a recommendation? We'll show you how to choose the ideal marble for your home. 
Easy To Clean
Installation and sealing will be handled by the Home Kitchen Bath Remodeling of San Diego. Marble, like any other stone tile, may be cleaned with a light detergent. Your flooring will survive for years if you take adequate care of them.
Granite Tile Installers In San Diego
The strength of granite tile is perfect for countertops and floors. You can really save more money by using granite tiles rather than solid granite. We take pleasure in our ability to install personalized granite. Our services cover every sort of granite and economical pricing, from St. Cecilia granite to Kashmir white to black pearl granite tile installation. We've installed a variety of countertops and floors before, and we know how to do it right. 
Gorgeous Aesthetics
Granite enhances the beauty of any place, especially when combined with complementary interior decor. Consider a sleek black granite countertop in your kitchen or bathroom or a blue pearl or Ferro gold finish. There are numerous ways to personalize the appearance of your tile installation. 
Durable
Granite is extremely long-lasting. It's scratch and stain resistant, but it's also one of the most durable materials for tiling flooring. All forms of granite tile installation provide sturdiness and a lovely touch to any section of your home, whether you want to construct a personalized kitchen or bathroom floor.
Increase Property Value
Do you want to see your home's worth rise right away? Whether you use granite in your kitchen, living room, or pool area, it instantly adds value to your property. It's an excellent approach to modernize your property. For unique granite designs, we're the tile installers to call in San Diego. 
Porcelain Tile Installers In San Diego
Porcelain has a certain allure to it. When we install this lovely tile in bathrooms and kitchens, our customers are ecstatic with the results. Porcelain is a more durable option than ceramic for all of your countertop and bathroom needs. 
Low Maintenance And Durable
Porcelain is regarded as the highest-quality tile for a reason. For one thing, you don't have to do anything to keep its lustrous sheen. Water and stains are easily removed. It's also quite long-lasting, lasting over 20 years even in high-traffic areas. 
Water Resistant
Another reason our clients like Porcelain is that it resists leaks and other moisture-related damage. It's tougher and thicker than ceramic and granite, making it ideal for any space in your house that requires a more durable tile. 
Mosaic Tiles Installers In San Diego
Small colorful, and textured tiles can be used to create beauty. Mosaic tile installation adds an extra distinctive touch to any space. Our skilled artisans can design the ideal backsplash, bathroom tile, or other bespoke mosaic pieces for your home. For skillful installation and gorgeous designs, we're regarded as the mosaic tile installers in San Diego.
Custom Design
Mosaic tiles are ideal for adding flair and color to any space. You may create visually appealing designs, especially for your kitchen or bathroom, using mirrored glass mosaics or colorful tiles. They're also exceptionally long-lasting and corrosion-resistant. 
Easy to Clean
In most circumstances, he can save you time and money by properly removing and replacing the broken grout without removing any of your current tiles. 
Estimate Tile Installation Services
For a hassle-free bathroom repair experience, contact Home Kitchen Bath Remodeling of San Diego.
Looking For The Best Tile Contractors San Diego?
Home Kitchen Bath Remodeling has been the best and only re-grout specialist in the San Diego area.
In most circumstances, we can save you time and money by properly removing and replacing the broken grout without removing any of your current tiles.
For a hassle-free bathroom repair experience, contact the skilled tile contractors in San Diego.
We don't refloat, paint, stain, or color the grout. I remove the old grout and replace it with a fresh grout of your choice. There are no "fast cures" for grout renovation in my experience, and I only believe in completing quality work.
Tile Contractors San Diego For Tile Grout Sealing
We utilize the most up-to-date and best-in-class sealing solutions and tools to ensure that your property is safeguarded from water damage for years to come. 
We would choose to regrout rather than complete tile restoration because it is both time and cost-effective. Tile repair and regrouting are some of the advised ways for protecting your property from water seepage and leaks in your bathroom, kitchen, or pool area, according to homeowners. 
Tile regrouting is a vital element of keeping a beautiful tile surface, especially in places like bathrooms and swimming pools. In general, grout in these regions has a higher chance of becoming discolored. Some individuals believe that merely painting over the discolored grout will cure the problem, but repainting the grout will not solve the discoloration problem. 
However, you should always bear in mind that if the grout is no longer waterproof, it can cause serious damage and cost you thousands of dollars to repair the damage caused by water leaks, so the best answer is to regrout right away. 
Because there are so many things that may go wrong with regrouting, it is critical that you always hire expert tile contractors in San Diego. 
Here are four of the most typical regrouting blunders made by tile professionals in San Diego: 
Uneven Grouting – One of the most typical regrouting mistakes is not uniformly spreading the grout between the tiles, which results in an unsightly, uneven grouting job that can detract from the overall appearance of your tiled surface or floor. 
Mixing Issues — Another common blunder is not adding the proper amount of water to the grout, which results in a messed-up regrouting project. Too much water causes runny grout that won't set correctly, while too little water causes powdery, useless grout. As a result, before making the grout to repair the surface, it is always recommended to read the mixing instructions carefully, as each brand has its unique requirements for mixing the water to prepare the grout. 
Premature Wiping – It is usually best to wait until the grout has hardened and set before wiping the tiles clean since premature wiping can cause gouges. Waiting too long, on the other hand, may cause the grout to dry onto the tiles, potentially inflicting irrevocable harm. 
Overuse Of Grout – It's not uncommon for tile professionals to apply too much grout without noticing it until it's set. Although it is a typical problem that can be fixed in as little as a week, it requires a significant amount of time and work. 
As a homeowner, you may come across several tile contractors in San Diego that claim to be the best in town, but not all of them are as outstanding as they claim. As a result, before attempting any type of tile grout repair or bathroom tile restoration, you should conduct some study. 
Residential & Commercial Tile Installation
We attempt to learn what's essential to you, just like we do with any other project. Home Kitchen Bath Remodeling of San Diego provides tile installation services for any type of restoration project. From the first tile to the final touch of grout, we'll make sure the finished surface meets or exceeds your expectations. For more information about our remodeling and renovation services, call (619) 489-9819.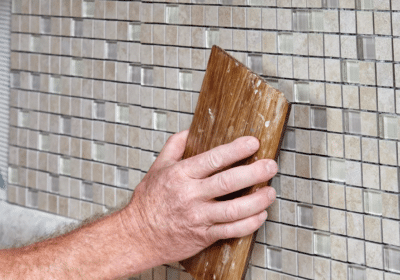 Mosaic Tile
Mosaic tiles have become an inextricable feature of contemporary interior design. It adds elegance and a one-of-a-kind pattern to every surface it is applied to. Mosaic tile is available in a variety of materials and designs to suit any budget. Home Kitchen Bath Remodeling of San Diego will assist you in choosing and installing the ideal mosaic tile for your restoration project. For your mosaic tile installation, please contact us.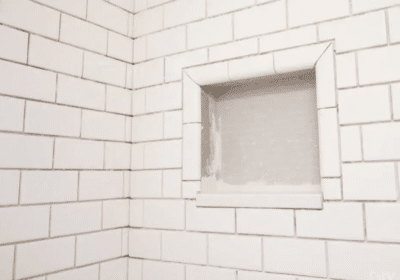 Subway Tile
White 3-by-6-inch subway tiles became a signature note of many bathrooms and kitchens around the country, both traditional and contemporary. These tiles are simple, affordable, and attractive, making any bathroom or kitchen renovation job a breeze. For subway tile installation, please contact Home Kitchen Bath Remodeling of San Diego.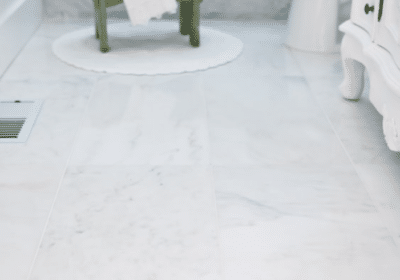 Marble Tile
Marble tiles have been used in interior design for ages for the same reasons: they are practical, elegant, and opulent. Home Kitchen Bath Remodeling of San Diego is well-versed in the proper handling of this delicate but extremely useful tile. For marble tile installation, give us a call.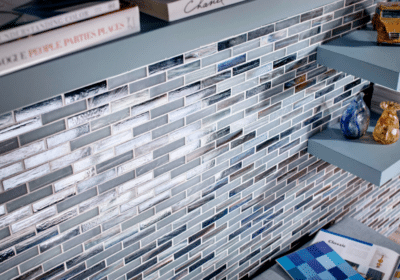 Ceramic Tile
Ceramic tile is a good option if you want the look of marble tile but don't want to spend a lot of money or deal with extra care. Thousands of different style options, colors, sizes, and price tags are available for the easy-to-clean, all-purpose tile. Home Kitchen Bath Remodeling of San Diego knows how to make any sort of tile appear fantastic in your home. For ceramic tile installation, please contact Home Kitchen and Bath Remodeling of San Diego.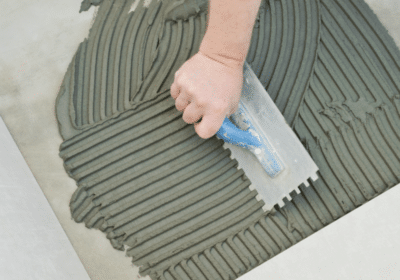 Cement Tile
Its appealing appearance and matte texture attract attention. A growing number of producers are offering a modern upgrade for this relatively new product. It's visible in both public and private areas. Cement tile can be a terrific alternative for your restoration project because it comes in a range of patterns and textures. For cement tile installation, please call Home Kitchen Bath Remodeling of San Diego.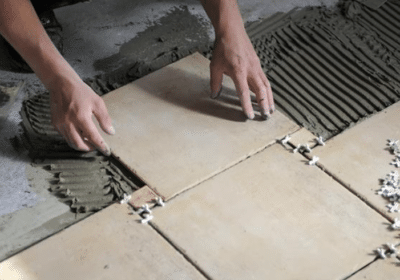 Porcelain Tile
Porcelain, which differs slightly from ceramic tile, is the other most used form of tile. The attractiveness of porcelain tile stems from its ability to mimic any natural material, such as brick, stone, or wood, while also requiring no special upkeep. Home Kitchen Bath Remodeling of San Diego can assist you in achieving the same exquisite tile finish without maintenance or weathering. For porcelain tile installation, please contact us. 
You won't have to wonder, "Who can manage tile installation near me?" anymore. When you're working on a project that necessitates the services of a reputable tile contractor, Home Kitchen and Bath Remodeling of San Diego's team will deliver experienced and qualified tile contractors to your project. We're delighted to say that during the last few years, we've installed thousands of square feet of tile. Whether you need to cover a large commercial floor or a little backsplash installation, Home Kitchen and Bath Remodeling of San Diego is the company to call. 
Ceramic Or Porcelain Tile
When we think of the most popular application of ceramic tiles in the home, we think of bathroom remodeling. Ceramic tile technologies are the only way to create certain styles, textures, and colors. Subway tile is the most popular ceramic tile in San Diego, with thousands of homeowners adoring it. The biggest benefit of ceramic tile is that it requires no upkeep. Because you may choose from a variety of layouts, including herringbone, half-offset, straight-stack, and parquet, an experienced tile contractor will have little difficulty dealing with the material, and the final look will always be stylish and unique. 
Porcelain tile differs from ceramic tile in terms of the manufacturing process, but it is formed of the same material and has a stone-like appearance. Because the color and texture may vary somewhat, a skilled tile contractor or tile installer will need to select a similar badge of tile from the supplier to minimize these variations on the finished surface. Ceramic tile and porcelain tiles are the most popular elements of bathroom remodels and commercial renovations due to their durability, attractive appearance, and low cost. 
Glass Tile –In recent years, glass tile has become extremely popular. Glass tile was once prohibitively expensive, but current markets have reduced its price, and it can now be found in a wide range of interior designs, bathroom remodels, and kitchen renovations. Glass tile installation necessitates the services of a trained tile contractor with a high level of expertise and glass-tile-specific tools. The final look of the installed glass tile, on the other hand, will be WOW. 
Stone Tile – Stone tile is a symbol of richness and refinement. Materials such as marble, granite, limestone, travertine, and slate have a significant impact on your design. Your personal spa castle will feel and look luxurious thanks to a bathroom renovation done with marble tile. At Home Kitchen Bath Remodeling of San Diego, we understand that a tile contractor should be responsible for this costly and delicate material. Because of its porous composition, some stones, such as marble, are susceptible to stains and will require additional maintenance and care over time. Other stone tiles, such as granite, will require tile polishing every couple of years to maintain their gleaming new appearance. 
Metal Tile – Metal tile combined with ceramic, glass, or stone in a bathroom makeover or kitchen backsplash adds a unique touch. Because they can be expensive, tile contractors frequently utilize them as accent features in larger tile layouts. To add this aspect to a standard tile arrangement, a highly trained tile contractor is required. 
Concrete Tile – Concrete tile can be found in practically any industrial or commercial setting. It is almost impervious to harm, has excellent temperature, steam, and moisture resistance, and offers a unique urban style. Concrete tiles are frequently used in home remodeling. Combining a smooth concrete floor with a concrete wall tile gives your bathroom or kitchen remodeling a sense of drama and epic. This material can also be utilized for kitchen counters to complete the theme.
When you hire Home Kitchen and Bath Remodeling of San Diego as your tile installer, you won't have to worry about installation. Call us, tell us about your project, and show us where you want the tiles installed, and we guarantee you'll be happy with the results. As if it were our own property, we'll look after yours. 
If you're thinking of upgrading your apartment or house and need a remodeling contractor, go no farther than Home Kitchen and Bath Remodeling of San Diego. Home Kitchen Bath Remodeling of San Diego is a high-quality, licensed full-service contractor. Contact us for high-quality work on all aspects of your project, including kitchens, bathrooms, basements, exteriors, and complete gut renovations of residential and commercial buildings. For you, we can handle the entire design-build process. 
Home Kitchen Bath Remodeling of San Diego is a unique remodeling company for a variety of reasons. Years of experience, happy clients, industry accreditation, and warranties – everything is in place to give you peace of mind. 
Call (619) 489-9819 for more information.
TILE INSTALLATION SAN DIEGO
The beauty of a space can be made or broken by the flooring. It is the most underappreciated aspect of the decor, yet when done effectively, it can give any property a wow factor. Tile installation is a talent and an art that should only be performed by a professional, such as a tile contractor in San Diego.
Flooring is a crucial component to consider while renovating, remodeling, or building a home. Floor tiles are long-lasting, attractive, and simple to keep clean. As a result, putting tiles in your home is a no-brainer. The tiled flooring is both attractive and modern, but a shoddy installation job might ruin the entire room's appearance. Poor tile installation can cause your entire investment to be wasted. 
Tile installation necessitates patience, precision, and professionalism, all of which our team at Home Kitchen Bath Remodeling of San Diego provides. All you have to do now is pick your tiles and give us a call. The rest will be taken care of by us! We have extensive experience with seamless tile installation projects in San Diego. 
Any room can benefit from the addition of floor tiles. You can have the nicest wall decor, ceiling design, and lighting in the world, but a bad floor will undo everything. A house's flooring is not only an aesthetic necessity, but it is also a utilitarian necessity. In the kitchen and bathroom, slip-resistant floor tiles can protect you and your family from accidents and injury. For people who do not live on the ground floor, carefully laid tiles can help prevent leaks and water seepage from damaging the ceiling of the story below. Tile flooring is the ideal option for making your home safe and appealing. 
Home Kitchen Bath Remodeling of San Diego is a company that specializes in tile installation in San Diego and the surrounding areas. We promise finesse, on-time service, and good value for money. Our goal is to make your life easier while also making your houses more beautiful. 
To avoid incurring additional costs, many people undertake the work of tile installation on their own. Poor flooring installation, on the other hand, can end up costing you more in the long run than having it done properly by professionals. Hiring an experienced tile contractor in San Diego who works on tile installation projects on a daily basis is the best decision you can make. Consider expert tile installation as an investment that may save you a lot of money in the long run while also earning you compliments. 
Why Choose Us?
Installing tiles is similar to putting the finishing touches on a masterpiece; without it, the work would be unfinished. It is advised not to take any chances and contact only the best tile installation, providers. 
Our goal is to make every home beautiful and satisfy every homeowner. All of our projects are completed with the most up-to-date tools and materials of the highest quality. Whatever your flooring requirements are, we will fulfill them. 
When you hire Home Kitchen Bath Remodeling of San Diego for your tile installation, you're partnering with dependable professionals who are known for their impeccable work all throughout San Diego. It is our obligation to ensure your contentment. 
Every house and every person who lives in it is unique. As a result, we provide a variety of options to meet the demands of all of our clients. We have tiles in a variety of materials and finishes; some of the most popular options are: 
Ceramic tiles are top-of-the-line, water-resistant tiles. 

Porcelain tiles are long-lasting and frost-resistant. 

Glass tiles are lovely tiles that let in natural light. 

Slate tiles are fire-resistant and durable, and they will look wonderful for many years. 
Are you unsure which tiles will best meet your requirements? Our tile installation professionals can assist you in determining what will work best for you.
San Diego Tile and Renovation
In the city of San Diego, we are a well-known renovation service provider. We're committed to making your ideal home a reality. Every house is one-of-a-kind and remarkable. Because it has so high emotional and sentimental worth, every home deserves the best. Home Kitchen Bath Remodeling of San Diego can help you with that. 
We provide the greatest remodeling, tile installation, custom-designed vanities, and other services in the area. To provide you with the greatest service, we use cutting-edge tools and high-quality materials. Every restoration project is an investment, and we work hard to make sure you get your money's worth. We can assist you with any project, big or little, whether it's customizing bathroom fixtures or installing kitchen tile. All of your remodeling needs can be met at our one-stop-shop.
Some services that Home Kitchen Bathroom Remodeling is well known for are:
Home Renovation Projects
Kitchen Remodeling
Bathroom Remodeling
Shower Bathtub Repair
Tile Installation
Wood Flooring Lamination
Thin Brick Veneer Installation
Brick Columns
Commercial space remodeling
Complete home renovation
Do you want your home to tell a story about you? Do you want to make a statement about your home? Do you want high-quality services at a reasonable price? Call (619) 489-9819 to schedule a consultation with Home Kitchen Bath Remodeling of San Diego today!
Custom Designed Bathroom Vanities
We can create a minimalistic design, a modern appearance, or a whimsical look for you. We offer unique bathroom fixture design services to help you create the bathroom of your dreams. You have complete control over the design, color, texture, and finish of your bathroom fixtures. 
The bathroom is a private and personal space for any homeowner, as well as a necessary necessity. The bathroom is a wonderful area where you may be alone with your thoughts, and it must be designed perfectly. Home Kitchen and Bath Remodeling of San Diego has a variety of options for you to pick from when it comes to making your bathroom a relaxing retreat. You may express yourself in your bathroom with custom-designed cabinets, worktops, and baths, among other things. 
You can make a judgment about someone based on how clean their restroom is. It displays the homeowners' personal taste. You can personalize your bathroom and create a statement by designing your own bathroom vanities. Home Kitchen and Bath Remodeling of San Diego is here to help you realize your dreams. You may relax knowing that your bathroom is in good hands with our knowledgeable and professional personnel. For us, every bathroom is a work of art. All you have to do now is let your inner artist go and create one-of-a-kind personalized bathroom vanities!