Custom-Tailored San Diego Flooring Solutions
Are you looking for the perfect carpet to complement yourSan Diego home? If you answered yes, Home Kitchen Bath Remodeling of San Diego could assist you. We recognize that flooring is much more than just a walking surface. As a result, our flooring consultants work hard to provide attractive yet functional flooring options. 
Home Kitchen Bath Remodeling of San Diego understands that your floor should complement your home's functionality as well as its looks. We want to create an atmosphere and a mood that has a long-lasting, positive impact on your home's décor and design. Different types of flooring have different levels of durability and upkeep. When it comes to flooring design and installation, all you need to know is what you want, and we'll assist you in choosing the best flooring for your needs. 
Choosing the Right Flooring in San Diego
Do you yearn for the warmth and comfort of hardwood? Or are you looking for a low-maintenance laminate floor? Or do you simply want to add the handcrafted look of ceramic tile or the natural look and durability of cork? Regardless of your flooring preferences and requirements, we offer a one-of-a-kind solution that is both attractive and useful. 
Please contact Home Kitchen Bath Remodeling of San Diego today for free expert consultation and let us assist you in finding the perfect San Diego flooring option for your house. We'll walk you through the perfect look for your selected design and assist you in selecting a material that best suits your lifestyle!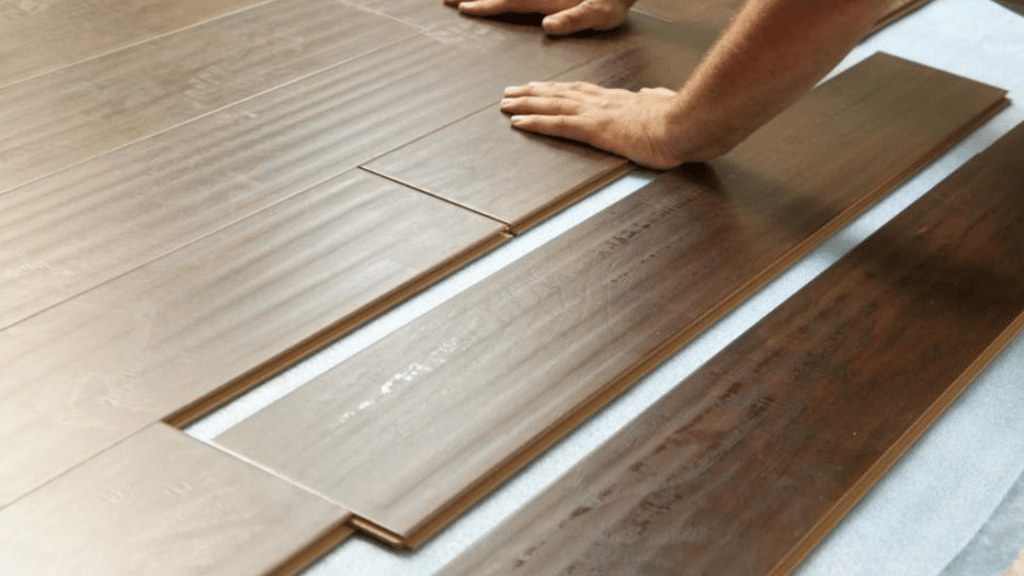 Our Flooring Installation Services