REMODELING WARRANTY STATEMENT IN SAN DIEGO
Home Kitchen Bath Remodeling of San Diego is so confident in the products and services we provide that it guarantees all labor in its contract work with homeowners for a term of ten (10) years to be free of flaws in the craft. The warranty period begins on the day the job is completed. The warranty will not be extended beyond ten years. 
Home Kitchen and Bath Remodeling of San Diego is now a PRO Installer for Tiled Shower Waterproofing Systems and can offer a 15 or 20-year comprehensive warranty. 
The guarantee is solely restricted to contract work performed expressly for the owner by Home Kitchen and Bath Remodeling of San Diego or its subcontractors. Furthermore, this warranty does not apply to any appliances or fixtures installed for the owner by Home Kitchen and Bath Remodeling of San Diego. However, the Company may assign and transfer any applicable manufacturer's warranties to the owner upon request. 
To pursue the warranty's rights, the owner must tell the Company in writing, preferably by email, detailing the exact item or products considered to be covered by the guarantee. Within three business days after receiving such warranty requests, the Company will react. Any emergency requests will be dealt with as soon as possible. Suppose the Company determines, in its reasonable judgment, that this warranty covers the item or items in need of attention. In that case, it will promptly repair or replace defective materials or workmanship at its sole cost and expense unless it determines that such repairs were necessitated by the owners or any party or parties associated with the owner's negligence or intentional misconduct. 
This guarantee is void and does not apply to any materials installed by the Company but was afterward repaired, altered, or modified by someone or something other than the Company or its authorized representatives. 
Due to the Company's lack of quality control, the warranty on all products purchased by the homeowner, such as vanities, fixtures, and tiling, is void. 
Home Kitchen Bath Remodeling of San Diego salespeople, nor any other person authorized to make guarantees other than those specified above, are entitled to prolong the length of any warranties beyond the period described above. Give us a call at (619) 489-9819 to learn more about how Home Kitchen Bath Remodeling of San Diego can help you realize your home remodeling ambitions.
BATHROOM REMODEL: IS THERE A WARRANTY?
If you're thinking about upgrading your bathroom, you might be wondering whether the work will be covered and, if so, for how long. One of the worst things that may happen is to spend $20,000 or more on a bathroom renovation only to discover that it was done incorrectly and that you are not protected.
WHAT TYPE OF WARRANTY IS OFFERED?
A work guarantee of up to a year is usually included with a bathroom makeover. Depending on the contractor and the Company you use, the warranty may be shorter or longer. 
It's critical to determine how long the warranty lasts because you don't want to be left with a disaster on your hands if something goes wrong. Furthermore, a good contractor or contracting firm will provide you with some assurance. 
The warranty period should also be one that you are satisfied with. For instance, if the Company only offers a six-month guarantee but you want a two-year warranty, keep looking until you find what you want. If you settle for less, you may be dissatisfied in the end. 
Last but not least, think about whether or not a warranty covers the fixtures you're buying. Manufacturers frequently provide a warranty on their products. For example, if you buy a new toilet, it may come with a one-year warranty, so make sure you gather all of the information and paperwork you'll need to file a claim if your toilet breaks, cracks, or fails to perform.
NEVER TAKE A VERBAL GUARANTEE
Getting the warranty in writing is one of the most critical things you can do for yourself. It is relatively uncommon for a contractor to inform a homeowner of a guarantee, but when a problem emerges, the contractor either denies saying anything or disappears. 
You should never feel embarrassed to request a written warranty because it will safeguard and indemnify both you and the contractor. In reality, all reputable and trustworthy contractors will do so without hesitation or trouble. 
Once you have the warranty on paper, go over it to ensure it covers all you want it to. If you and the contractor discussed something that should be covered, but it isn't on the contract, inquire about it. 
IS ANYTHING NOT COVERED?
Yes. There are some things that your contractor will not cover, and he or she will make that evident to you. For instance, if you opt to get your fixtures from your supplier and one break, the contractor will not replace them, and so forth. 
Understanding Contractors' Kitchen Remodel Warranties
Kitchen remodeling is a terrific method to improve the footprint of your home while also increasing its total worth. But, before the dust settles on your kitchen remodeling job, you'll want to protect your wallet with the correct guarantee to avoid any future unpleasant surprises. Kitchen remodel warranties can protect you from problems caused by faults in the contractors' supplies as well as issues that arise during the renovation process, so make sure you're covered. Everything you need to know about kitchen warranties is listed here.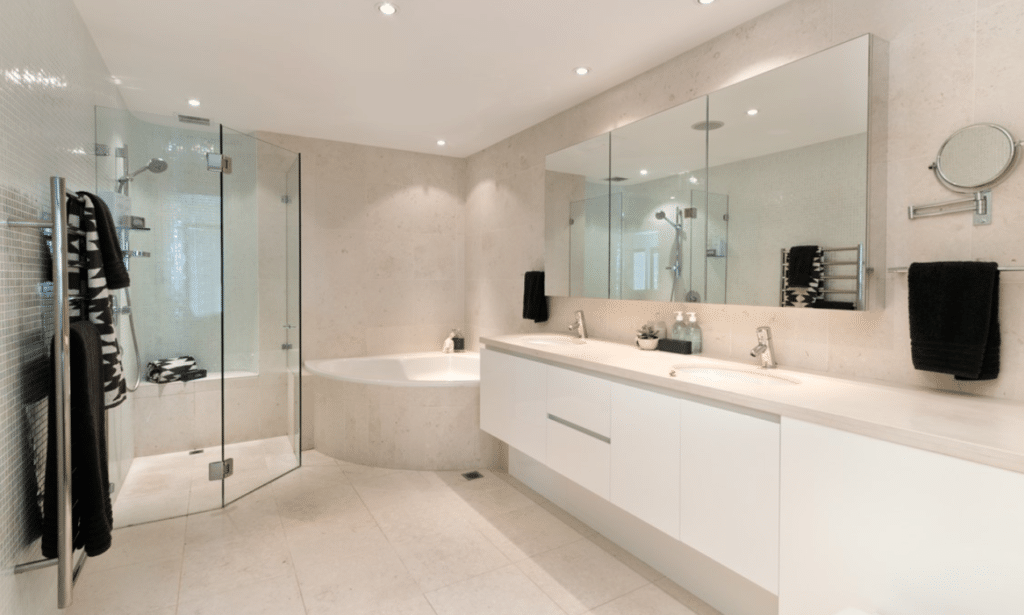 Manufacturer vs. Kitchen Remodel Warranties
When you hire a contractor to remodel your kitchen, you'll usually get two types of warranties: a manufacturer warranty and a contractor warranty. Both warranties should cover your kitchen makeover completely, from installation to parts to labor. 
Manufacturer Warranties: Your kitchen is covered by the manufacturer's warranty against defects in appliances, cabinets, and counters. It's crucial to remember that you may need to engage with a qualified contractor or installation to ensure that this warranty is fully functional. A qualified contractor may also be able to answer any questions you have about the manufacturer's warranty policy. They can also assist you in registering your warranty and contacting the manufacturer in the event of a malfunction. 
Contractor Warranties: Your kitchen contractor's workmanship on the installation is guaranteed under this sort of warranty. These usually last a year, although they can persist longer. More than manufacturer guarantees, kitchen contractor warranties are frequently adjustable to better fit your specific demands. Even if there are issues with the craftsmanship after the kitchen contractor guarantee has expired, a reputable contractor will usually provide some assistance. 
The Elements of a Kitchen Remodel Warranty
Both forms of kitchen guarantees should be offered in detail, in the most precise language possible, and available for your review. This paperwork should detail the components covered by the contract, the warranty period, and how problems will be resolved. 
Though the conditions of your kitchen warranty will differ depending on your contractor and manufacturer, here's a quick rundown of what to expect. 
Cabinet Warranties: These warranties cover faults in the materials used to construct the cabinets and defects caused by poor workmanship. 
Refrigerators, Dishwashers, Trash Compactors, Freestanding Ice Makers, Built-In Microwaves, And Gas And Electric Ovens are among the kitchen appliances covered by warranties. 
Manufacturer's Countertop Warranty: A manufacturer's countertop warranty often covers problems such as holes, discoloration, and pitting. Furthermore, warranties provided by contractors may cover issues such as seam separation and sink. Depending on the entity giving them, parts and labor may be covered by warranties. 
Evaluating Kitchen Warranties
How can you tell if a warranty is a suitable choice for you? Reading a kitchen renovation warranty carefully is the first step in evaluating it. As you can see from the list above, there are numerous aspects to a kitchen warranty, so it's understandable if you're feeling scared. We urge homeowners to evaluate warranties with their trusted kitchen contractor, who can use their experience to answer questions, explain warranty differences between manufacturers, and explain any jargon you don't understand. 
As you assess your kitchen remodel warranties, consider the following questions to assist steer the conversation: 
How Long Does The Warranty Last? 
Warranties are frequently different between brands and contractors. Choose one that gives you confidence that you'll receive the most bang for your money in the long run. 
What Are Parts Of The Product Covered By The Warranty? 
Make essential to find out what aspects of your kitchen makeover are covered by the guarantee. All sections should, in theory, be protected. 
Does The Warranty Cover Labor?
A manufacturer's warranty may not cover the labor costs of repairing a broken device, similar to how a kitchen's separate parts are covered. In addition, your kitchen contractor's warranty may include labor-related expenditures. 
In What Circumstances Would The Warranty Be Void?
If your kitchen system is mismanaged, your warranty may be canceled. Ensure you know what steps you can take to avoid this, such as performing your repairs. 
Like with many home projects, finding the appropriate contracting partner will be a significant help in nailing down the specifics of your kitchen remodel warranties. Allow Home Kitchen and Bath Remodeling of San Diego to assist you in locating a qualified kitchen contractor that can assist you in taking the initial step toward your kitchen renovation. 
Diamond Certified Performance Guarantee
We've been a Diamond Certified Company for the past ten years, which means we've been independently recognized highest in Quality and Helpful Expertise.
The Diamond Certified performance guarantee is one of the advantages.
Please read the Diamond Certified page for more information on this benefit, which will clarify the details of the guarantee.
20 years of experience. 100s of happy clients in Walnut Creek, Alamo, Danville, Lafayette, Pleasanton and beyond. Let's see if we're the right fit for you.