Engineered Stone Flooring In San Diego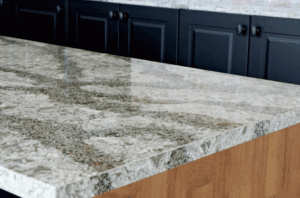 Engineered stone flooring is made out of stone chips, dust, and other small particles that are kept together by a binder such as cement or resin. Engineered stone is quickly becoming a popular choice among homeowners, thanks to its consistent color and polish as well as an environmentally beneficial method of recycling stone waste and dust. Enjoy the stone's beauty and durability without the exorbitant cost! 
We can offer any sort of San Diego flooring from any manufacturer as the leading supplier in the home improvement market. Please visit one of our Home Kitchen Bath Remodeling of San Diego showrooms or browse through our well-known engineered stone flooring manufacturers on this site to select the perfect floor for your home. If you don't see what you're looking for here or in our showrooms, just ask, and we'll find it for you.
Our Flooring Installation Services