▷10 Bathroom Remodel Tips And Advice In San Diego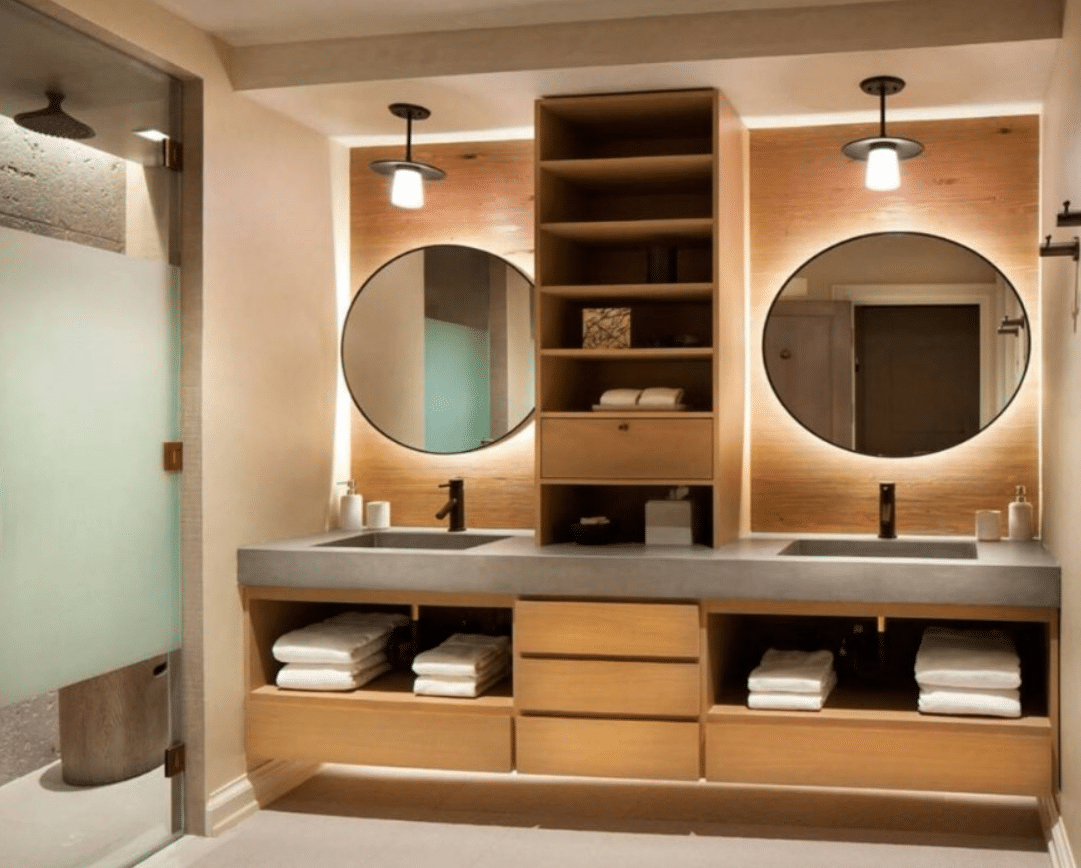 Bathrooms, perhaps more than kitchens, are the most popular remodeling projects among homeowners. Because bathrooms are smaller than kitchens, the job is easier and quicker. In addition, the smaller space equals lower costs: less carpeting and paint, fewer cabinets, and a smaller countertop. 
To make your bathroom redesign more appealing while keeping the process smooth, fast, and cost-effective, follow these ideas. 
Build Niches And Recesses For Extra Room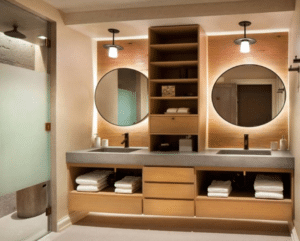 Built-ins like recessed soap dishes, medicine cabinets, and even toilet roll holders squeeze every last inch of space out of cramped bathrooms. You can even change your ceiling light into a recessed light to make it flatter. Extra storage space can be built into the walls. 
Address Bathroom Ventilation
By code, every bathroom must have some form of ventilation, whether it's a correctly sized window or a bathroom exhaust fan. 
Examine both the exhaust capacity (or how many cubic feet of air per minute they can move) and the noise levels of bathroom fans. Because of the confined space in bathrooms, even a moderately noisy bathroom fan can be too loud. 
Add Plants for Living Color
Bathroom plants should not be an afterthought. In antiseptic bathrooms, plants add much-needed color. 
Consider installing a floating shelf specifically for the aim of providing a comfy home for your trailing plants.
Pick The Right Flooring
Solid wood floors, while adding character to bathrooms, are not the most practical sort of flooring for bathrooms. 
Instead, choose bathroom flooring that is durable enough to withstand the demands of regular use. Ceramic and porcelain tile, luxury vinyl plank, and vinyl tiles are all popular choices for bathroom flooring. 
When it comes to waterproofing, sheet vinyl flooring is a clear winner. A single-width of sheet vinyl can easily floor a small bathroom, eliminating seams entirely. 
Adjust Room Size With Color
Make sure your color palette stays in the white-or-light color spectrum to make a small bathroom appear larger. 
Dark hues make the room feel tight and narrow. Fixtures should be white or light-colored (that is, the toilet and bathtub). Always think hard about painting your bathroom ceiling anything other than white or off-white since this will further decrease the space. 
Bathroom Lighting Matters
Lighting is frequently dim and concentrated exclusively in one location in a space where people need to visually evaluate their hair and features, such as from a ceiling fixture. 
At the absolute least, use sconces to illuminate the area surrounding the bathroom mirror. However, bright light isn't always desirable. 
A dimmer switch is a relatively basic item that can bring atmosphere to your bathroom. The dimmer switch is ideal for late-night soaks in the tub.
Add Freestanding Pieces
Many house decorators recommend having one freestanding piece, such as a beautiful chair or a cabinet, as a design feature if room allows. 
To make up for the lost space, you can tuck other useful items away, such as clothes hampers, or just relocate the hamper to another room. Of course, this ornamental piece can also be used as a storage space for towels, soaps, and other small objects. 
Add More Opportunities To Hang Items
Hooks are the simplest way to increase the amount of surface area in a bathroom without actually installing a countertop. Everything from clothes to bathrobes to towels can be hung on hooks. Hooks can be hung on the back of doors, the sides of cupboards, or unused wall space.
Include More Mirrors In The Bathroom
Most people mainly think of mirrors in restrooms as somewhere to check their cosmetics or hair. 
However, it's also crucial to consider mirrors in bathrooms as design components that visually enlarge the space and add light. In addition to the major mirror over the bathroom sink, many homeowners want to install a second mirror. 
Use large-format mirrors that span the entire wall in small bathrooms. 

Allow room behind mirrors to allow airflow and prevent mold growth. 

Wainscotting is used for both protection and aesthetics. 
Use Wainscotting For Protection And Looks
Wainscot beadboard serves two important purposes. First, it produces an old effect when used appropriately, and it is really simple to install. Second, beadboard serves an important function in bathrooms by sheltering the bottom area of the walls from the inevitable sprays of water from the tub or shower. 
The beadboard will be nearly impermeable to moisture after a fresh application of oil-based paint. If beadboard isn't your style, consider installing tile wainscot on the bottom 40 to 48 inches of your wall. Tile, too, provides the similar function of protecting the walls from moisture, and it comes in an endless variety of styles.
BELOW ARE SOME OF THE MANY HOME INTERIOR SERVICES THAT WE OFFER
---
---
---