▷3 Ways To Add Bathroom Cabinets To Your Old Structure In San Diego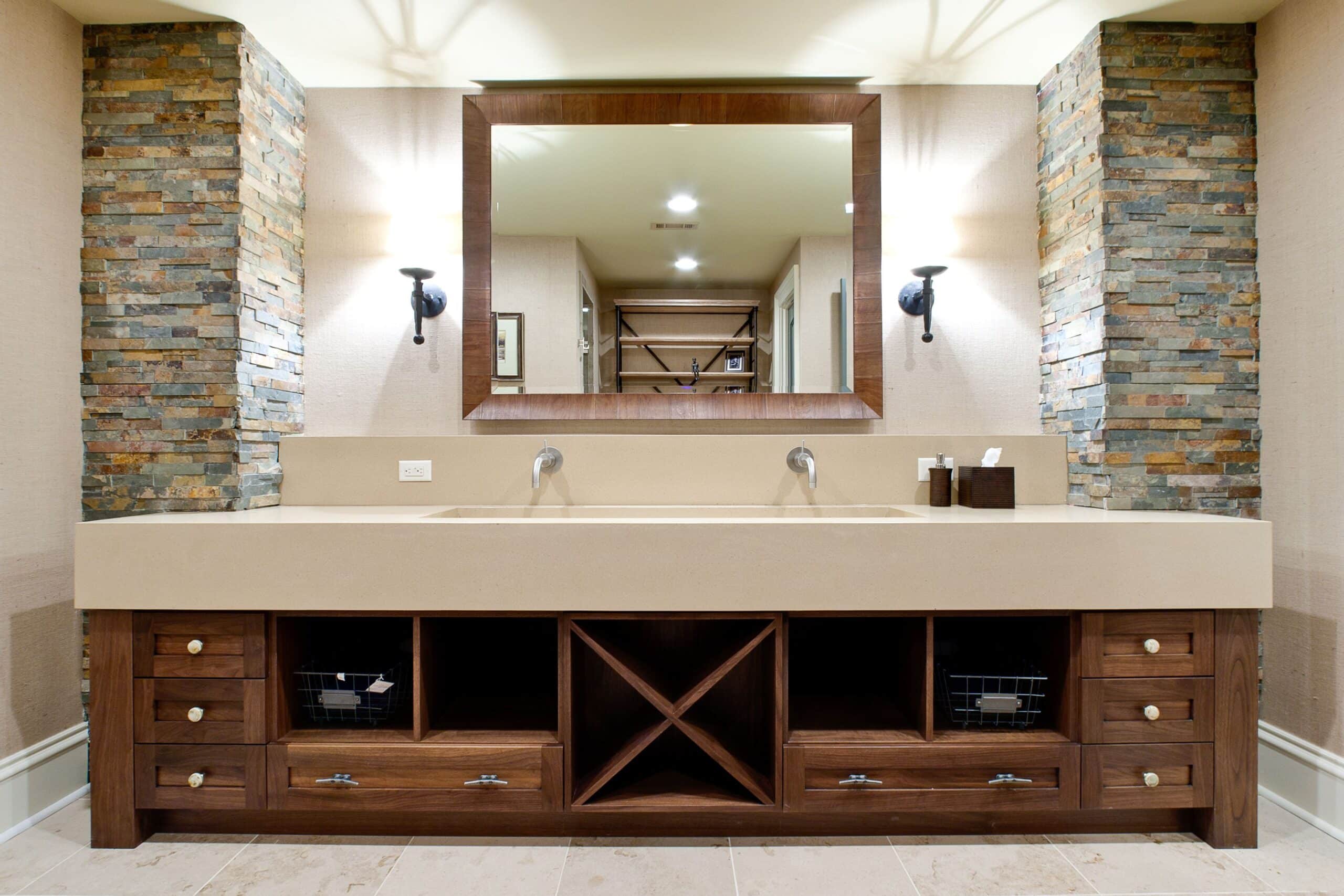 3 Ways To Add Bathroom Cabinets To Your Old Structure In San Diego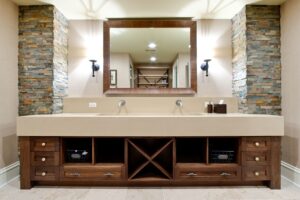 Renovating an old structure doesn't necessarily mean you have to overhaul the entire design. For example, a bathroom upgrade can simply start with adding new cabinets for improved storage and aesthetic appeal. This article discusses three innovative ways you can incorporate bathroom cabinets into your existing old structure.
Repurposing Old Furniture
The trend of upcycling old furniture pieces to create unique and stylish bathroom cabinets is becoming increasingly popular. For instance, an old table or a chest of drawers can be repurposed to function as a bathroom vanity, offering both style and ample storage. This approach will not only add a vintage charm to your bathroom but also promote sustainable living by reusing and recycling. Refinishing these pieces can further enhance their beauty and match the overall decor.
Floating Cabinets
For a sleek, modern touch to your old bathroom, consider the installation of floating cabinets. These are mounted on the wall, freeing up floor space, and making the area look more spacious – a beneficial feature for smaller bathrooms. Floating cabinets come in various designs and sizes, which allows you to choose the one that best complements your existing interior. Their elevated design also makes them easier to clean and maintain, which is a significant plus for bathrooms that see heavy use.
Custom-built Cabinets
Custom-built cabinets are an excellent choice for those looking for a perfect fit. They can be designed to suit your specific needs, considering your bathroom's size, layout, and your storage requirements. With a custom approach, you can maximize every inch of space and even make use of awkward corners. While they might cost more than ready-made cabinets, the value they offer in terms of optimized space utilization and a seamless blend with your bathroom's existing structure is worth every penny.

FAQs
Is It Necessary To Waterproof Bathroom Cabinets?
Yes, it's essential. Bathroom cabinets are exposed to moisture and humidity, which can damage the wood and finish over time. Therefore, you should consider using materials like stainless steel, sealed wood, or PVC, which are water-resistant. Alternatively, apply a waterproof sealant on the cabinets for additional protection.
What Are The Standard Dimensions For Bathroom Cabinets?
The standard height for bathroom vanity cabinets ranges from 31 to 35.5 inches. The width can vary widely, from 24 to 48 inches, and the depth is generally between 17 and 24 inches. However, these dimensions can be adjusted based on your bathroom size and personal preference.
How Much Does It Cost To Install Bathroom Cabinets?
The cost can vary depending on the type of cabinet, materials used, and the complexity of the installation. On average, a bathroom cabinet installation can range from $300 to $3,500. Custom cabinets can be more expensive due to the added design and construction costs.
Adding bathroom cabinets to your old structure can enhance its functionality and aesthetics. From repurposing old furniture, installing floating cabinets, to opting for custom-built cabinets, there are numerous ways to upgrade your bathroom without a complete renovation. Remember to consider factors like size, material, and the overall theme of your bathroom while choosing cabinets. To speak with Home Kitchen Bath Remodeling, dial (619) 489-9819.
Conclusion
You can rely on Home Kitchen Bath Remodeling to complete your extension project on schedule and within budget. Call (619) 489-9819 to schedule your no-cost initial consultation.
Contact Home Kitchen Bath Remodeling today for al your remodeling needs.

BELOW ARE SOME OF THE MANY HOME INTERIOR SERVICES THAT WE OFFER
---
---
---