▷Can You Reface Cabinets A Second Time In San Diego?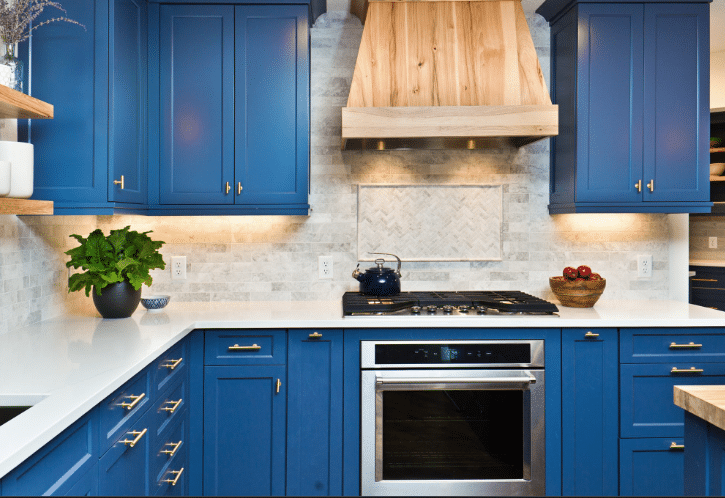 With white cabinetry and a wide island, this is a luxurious kitchen. 
Cabinet refacing is a cost-effective option to update your cabinetry, and it's a process that can be repeated if your tastes change or your cabinet doors begin to show their age. A refacing cabinet project isn't meant to last a lifetime, and most people will need to do it again in 20 years or so. The good news is that refacing your cabinets for the second time is a simple procedure
How To Reface Cabinets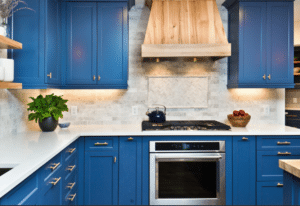 Depending on the number of cabinets in your kitchen or bathroom, a cabinet refacing project can be completed in a few days. You'll get to choose the look of your new cabinet doors, drawer fronts, and hardware, and the project will begin once those items have been custom-made to your requirements. 
The installers will begin by removing all cabinet doors and drawer fronts and properly disposing of them. The cabinet boxes will be left in situ, but a strong veneer will be applied to them, increasing their longevity and ensuring that they can withstand wear and strain for decades. Then, in significantly less time than a standard cabinet replacement, your new cabinet doors, drawer fronts, and hardware will be installed, giving your kitchen or bathroom a fresh new look. 
Choosing Between Cabinet Refacing & Cabinet Replacement
If you've already done a cabinet refacing project and want to update the look of your cabinets again, it's a good idea to start by inspecting them thoroughly. What motivates you to invest in a second cabinet refacing project? Is it for the following reasons: 
Are the cabinet boxes rotten, broken, or otherwise in poor condition? 
Don't you like the way your cabinets are laid out and want to add more or change the structure in some manner? 
If you answered yes to either of these questions, refacing your cabinets is not the best option for you. Instead, it could be time to invest in custom cabinets, which will include tearing out your old cabinets and replacing them with new ones. If your cabinets are really old or your needs have changed as your family has grown, it's typical to wish to make this modification. 
However, if your cabinet boxes are still in good shape and you're content with the way your cabinets are laid out, a new cabinet refacing job could be just what you need! 
The Home Kitchen Bath Remodeling Experts Providing The Best Remodeling Experience In San Diego
Home Kitchen Bath Remodeling of San Diego is a cabinet refacing pioneer, and we can provide you with The Ultimate Remodeling Experience. We've been offering this service since 1974, and we've spent decades improving our procedure, engineering standards, and installation methods in order to provide unparalleled service to our consumers. 
Whether it's time for another cabinet refacing project or you desire custom cabinetry, our staff will be happy to assist you to modernize your kitchen or bathroom with new cabinets. Contact Home Kitchen Bath Remodeling of San Diego today to learn more about our cabinetry services.
BELOW ARE SOME OF THE MANY HOME INTERIOR SERVICES THAT WE OFFER
---
---
---