▷Bathroom Designs: Dark And Daring In San Diego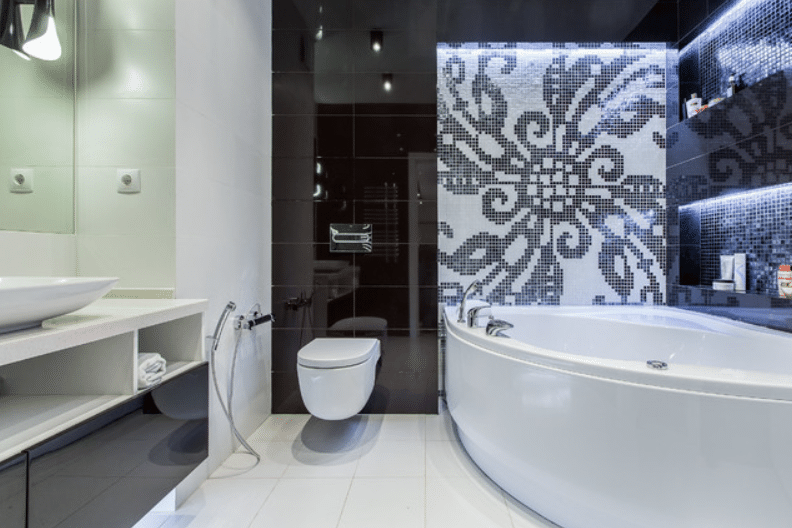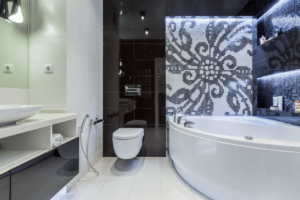 A white bathroom is timeless and stylish, but those of us who live a little more on the wild side are adding dark features to our bathroom remodels – or even going full-out shady. 
Illusions Of Grandeur
Darker tones provide us the freedom to exhibit our creativity and individuality. There are plenty more alternatives than the colors that circle white. According to Architectural Digest, going bold with black can make your small bathroom appear and feel larger. If you use many black or very dark materials in your space, this illusion will work best. 
Go Dark To Go Bright
Light and dark colors can be mixed and matched. Keep the darker tones closer to the ground and the lighter tones on the higher half of the walls and ceiling as a rule of thumb (source). You can brighten up your dreary bathroom with this simple design technique. 
Beyond Black
Black is an attractive option for creating contrast in your bathroom design, but it is by no means the only one. Dark gray, navy blue, or deep green are great colors to show your bold side. 
Looking for more bathroom remodeling ideas? Please take a look at our portfolio of completed projects.
BELOW ARE SOME OF THE MANY HOME INTERIOR SERVICES THAT WE OFFER
---
---
---