▷Design Your Apartment Kitchen Cabinet In San Diego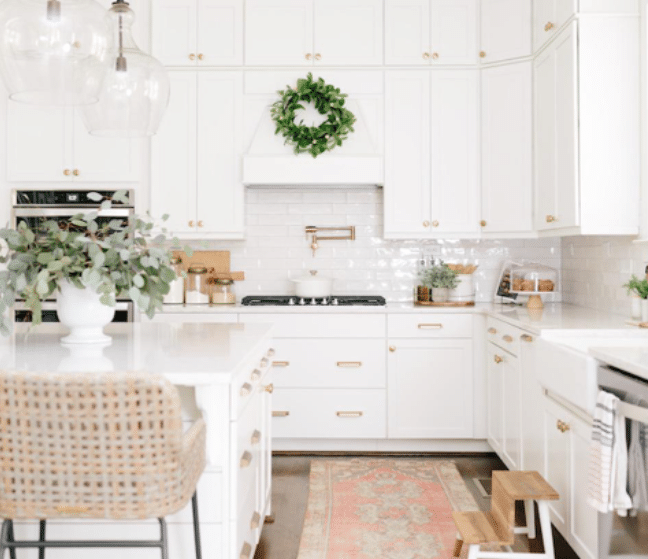 The appearance of your kitchen cabinets is a major aspect of reaching your ideal kitchen design style. Whether you're looking for modern, rustic, classic, minimalist, or boho, your cabinets will be the first thing people notice! The color and material of your cabinets will help you create the look you want but don't forget to pay special attention to the hardware. The correct hardware will ensure that you achieve your design style objectives. 
White Cabinets With Silver Hardware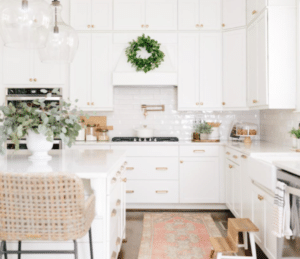 White cabinets with silver or other light-colored hardware can be used to create a variety of looks. If you choose conventional shaped hardware, you'll obtain a timeless modern style. You may get an upscale contemporary look for your flat by selecting sleek and industrial hardware. 
Dark Cabinets With Light Hardware
The color scheme of grey, black, or navy is particularly popular this year. Choosing these colors for your cabinets will ensure that your kitchen remodel is one-of-a-kind. Use brushed nickel or silver hardware for a more contemporary look. 
Light Cabinets And Dark Hardware
White or other light colors and materials can be used to create a variety of styles. You can get rustic, farmhouse, and traditional kitchen designs by pairing white cabinets with black hardware. The fact that black hardware resists stains and fingerprints is an added bonus. 
Seamless Cabinetry
The simplest method to attain your minimalist ambitions is to avoid using any hardware at all! There are plenty of alternatives for drawers and cabinets that push to open or have innovative cutouts to access your storage. While white cabinets are the most popular, the experts at our showroom can create custom cabinets in any color. 
Wood Finished Cabinets With Silver Hardware
Tried and true, wooden cabinets remain attractive forever and outlive any and all home remodeling trends. To achieve traditional style status, pair wood stock, semi-stock, or custom cabinets with silver hardware. Do you enjoy this look but want to try something new? The variety of hardwood hues is unlimited, and we can collaborate to create your ideal look! 
San Diego Kitchen Design Specialists
Your dream kitchen is only a few steps away. Our team is ready to talk about all of your design options and help you achieve the look you've been dreaming about for years! Let's work together to create a beautiful environment in your home. The first step is to schedule a complimentary design consultation with one of our Home Kitchen Bath Remodeling of San Diego remodeling specialists through Zoom.
BELOW ARE SOME OF THE MANY HOME INTERIOR SERVICES THAT WE OFFER
---
---
---