▷2022 Kitchen Trends and New Remodeling Special In San Diego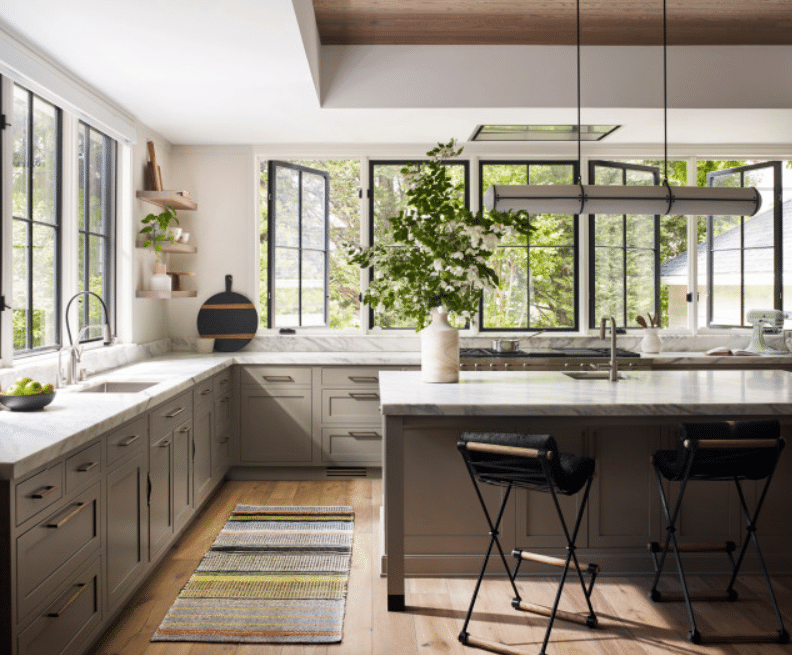 In the new year, we're providing our consumers with the best resources for completing an improved and on-trend kitchen.
What Are The Trends Heating Up For Kitchen Design 2021?
In terms of kitchen design, we're witnessing three major trends. Today, we're comparing 2022 kitchen trends to the 2022 Houzz Kitchen Trends Study, which presented findings from a poll of 2,014 homeowners in the United States on their recent or planned kitchen renovation projects. 
According to the Houzz Study, American homeowners prefer more storage, neutral colors, and statement-making backsplashes. Home Kitchen Bath Remodeling of San Diego focuses on several patterns occurring in San Diego, with a few notable distinctions based on design consultations with residents. 
Kitchen Trend #1 – Storage
With everyone spending so much more time at home this year, it's no surprise that the demand for enhanced kitchen storage has skyrocketed. According to kitchen remodelers, 94 percent of all remodels in 2020 will include some form of work on the kitchen cabinets. By adding more cabinets or updating your kitchen storage space, you can maintain your space clean and organized while still having quick access to everything you need. 
Kitchen Trend #2 – Color Scheme
The kitchen fashions Color Scheme is the second kitchen trend for 2022. 
Neutral colors have been very popular in recent remodels. Focus on hues like white, beige, and grey if you want to follow the trend. These hues will give your kitchen a very clean and elegant look. It also allows for some brightly colored accents, such as barstools, metalwork, or tiny appliances. This third trend can be included in your neutral design or used as an opportunity for color. 
Kitchen Trend #3 – Extended Backsplashes
Backsplashes are a great way to inject some personality into your kitchen. This year, instead of a strip of backsplash, they are reaching all the way up to your cabinets, taking up more space. In terms of color, material, and design, the possibilities are unlimited. Your Home Kitchen and Bath Remodeling of San Diego remodeling specialist can help you choose the backsplash that best suits your needs. 
On The Rise – Meal Kit Services
Staying at home for the past year has made it increasingly difficult to eat well and maintain a healthy lifestyle! Over the last few years, meal prep services have grown in popularity, and they are expected to grow even more beyond 2022. When you are not the one picking the foods, it is much easier to put better quality foods into your body. They help relieve the stress and strain that comes with cooking on a regular basis while juggling a busy schedule. 
Remodeling Special For San Diego Home Owners
Home Kitchen Bath Remodeling of San Diego is eager to assist you in incorporating these trends into your new kitchen makeover project. Our staff is making it as easy as possible for you by providing a $750 materials credit or $750 in Home Chef or other meal kit service credits. 
It's quite simple to get started with this procedure! We provide no-obligation, no-hassle design consultations through Zoom to discuss your kitchen makeover goals. You can lock in the offer that best meets your needs once you've decided to sign the labor agreement. 
To get started, learn more about the Remodeling Special and fill out the form. 
We hope you find this information to be useful, inspiring, and motivating in your kitchen and bathroom renovations.
BELOW ARE SOME OF THE MANY HOME INTERIOR SERVICES THAT WE OFFER
---
---
---