▷6 Ways To Save During A Bathroom Remodel In San Diego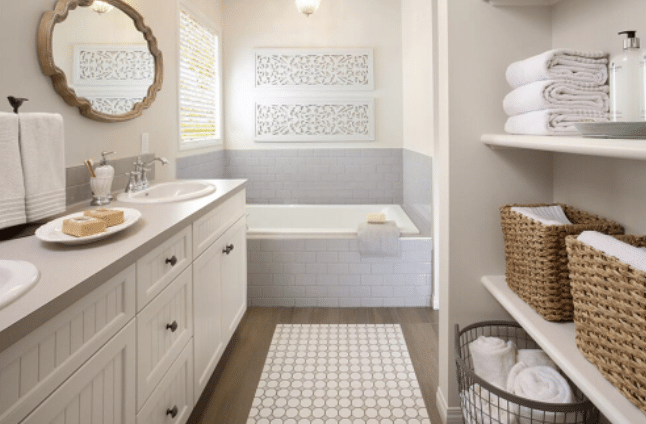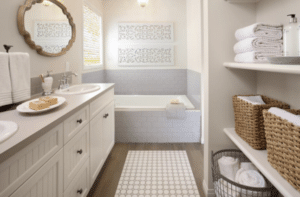 There's good news if you're ready to repaint, revamp, or remodel your bathroom but are concerned about the overall cost. You don't have to spend a lot of money to make your bathroom a soothing and ideal environment. On a budget, there are numerous options to renovate and redecorate. 
Keep in mind that any repairs and improvements you make to your bathroom increase the value of your property, which means you'll be able to recuperate a major percentage of your investment when you decide to sell. Here are six strategies to save money while remodeling your bathroom. 
Use Your Existing Plumbing – Keeping your existing plumbing will save you a lot of money. Relocating the toilet and bathtub are large projects that can be costly. A designer can help you make the most of your space without having to move heavy fixtures around.
Update Your Toilet – Replace the Toilet Seat and Lid Rather than replacing the entire toilet, replacing the toilet seat and lid can give your toilet a new, fresh look while saving you money on the purchase and installation of a new unit.
Consider Tile Alternatives – If you don't want to use tile in your new bathroom, consider reclaimed wood panels, board, batten, or beadboard. Despite the fact that wood requires more upkeep, it emits a more soothing odor than tiling. If your heart is set on tile, you can employ it as a decorative element.
Consider Having Open Shelving – Open shelves can provide the impression of more space in tiny spaces and are less expensive than cabinets. If you're concerned about privacy, you can store your personal goods in covered baskets on upper shelves while displaying your colorful towels, attractive soaps, and another bathroom décor.
Create A Unique Space With Paint – Paint can make a big difference in a small space, especially when it's coordinated with other aspects like your decor. Paint adds a whole new depth to the room that you may have never seen before.
Focus On Countertops – If your bathroom's main focus point is your vanity, spending a little extra on a good countertop can really make a difference. The remainder of the bathroom can be updated with small changes, but the countertop will make a significant difference.
Contact the professionals at Home Kitchen Bath Remodeling of San Diego if you want to update or remodel your bathroom. For over 15 years, we've been designing unique bathrooms for San Diego residents. Please do not hesitate to contact us or come to our kitchen showroom.
BELOW ARE SOME OF THE MANY HOME INTERIOR SERVICES THAT WE OFFER
---
---
---