▷What To Know About Kitchen Remodeling In San Diego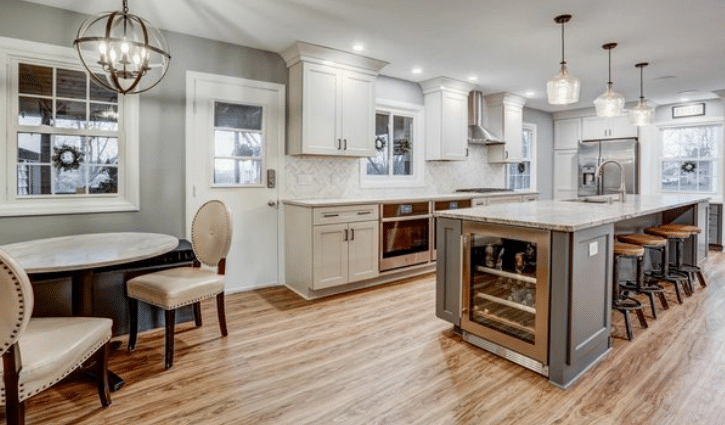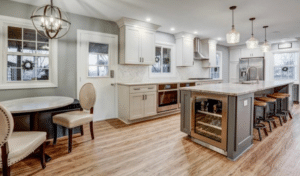 In San Diego, taking on a kitchen remodeling project is a major move that can make some homeowners nervous. It takes a lot of planning to select all of the materials, obtain permissions, hire professionals, and complete all of the other procedures in between. Our expert staff has a tried-and-true renovation strategy for finishing projects on time and on budget. We're sharing some of our most useful information with you today so you can be fully prepared for your next kitchen renovation. 
Step 1: Kitchen Design Process
The design process begins with us working together to build the kitchen of your dreams. There are four essential factors to any renovation project's design that must be carefully considered: 
Measurement –

The first stage in our design process is to take multiple measurements throughout the house to ensure that everything is in working order.

Layout –

Once the measurements have been taken, the kitchen design, including cabinetry and appliances, must be finished.

Finish – Choose finishes that complement your kitchen countertops, appliances, floors, lighting, backsplash, and accessories. 
Budget –

A qualified renovation expert should assist you in determining your budget and ideal design.
Step 2: Securing Materials
The second step in the procedure is to get the goods and materials that you and your renovation expert decided on. Fortunately, our showroom has a large range of items required to complete any kitchen renovation. When our store contains all of these basic kitchen items, there will be no need to look too far:
Kitchen Countertops –

Granite, natural stones, quartz countertops, solid surface, stainless steel, wood, glass, or concrete are just a few of the alternatives available for kitchen countertops. Richlite, a recycled paper product, and Ice Stone, a concrete and recycled glass product, are examples of specialty surfaces.

Kitchen Cabinets –

We have ten different styles of cabinets from a variety of manufacturers, including big and small local names. We can provide any material, style, or finish you desire.

Kitchen Tile –

We have a large selection of ceramic, porcelain, glass, stone, wood, and metal tiles that you may use in your next remodel.

Kitchen Accessories –

We have a wide variety of kitchen sinks and faucets in every brand, size, shape, and color in our showroom!
Installation and Warranty
Finally, the most exciting part begins with installation! We'll be able to:
Add More Cabinet Storage – It's no secret that many kitchens are cramped, so let us help you expand your storage options with additional cabinets or even very trendy open shelving! 
Give A Modern Design Touch –

Maybe you're not planning a complete redesign and only want to incorporate some current design aspects into your project. We'll collaborate with you to ensure that the kitchen of your dreams becomes a reality.

Address Any Other Concerns – If you see something you don't like or have spontaneous design inspiration throughout the installation process, just let your renovation consultant know! We're happy to pivot and change as needed. 
We are excited to provide a five-year warranty to all of our customers after each job is completed. It's essentially the same as purchasing insurance for your improvements, so you'll be at peace throughout the process. 
From the beginning to the completion of every project, Home Kitchen Bath Remodeling of San Diego's kitchen design style is backed by comprehensive follow-through. Our showroom has a large selection of everything you'll need to finish your kitchen renovation. We have kitchen accessories in every style, from modern to classic, and in every price range, from very basic to high-end. Our kitchen makeover professionals can design any kitchen space you can dream of and can redesign anything you've seen in a magazine, showroom, or on the internet. To get started, schedule a free Zoom consultation with our staff.
BELOW ARE SOME OF THE MANY HOME INTERIOR SERVICES THAT WE OFFER
---
---
---